About the Study
Chronic Obstructive Pulmonary Disease (COPD) affects around 5% of Australians aged 40 and above. COPD is a term for lung conditions including emphysema and chronic bronchitis. Despite the therapies currently available, people with COPD may still experience worsening symptoms, exacerbations, and lung functioning that impacts their daily life. While there currently is no cure for COPD, symptoms can typically be improved and controlled.
This study will be investigating whether a treatment called MEDI3506 could help manage COPD exacerbations (often called flare-ups, where COPD symptoms get worse) in patients who are currently receiving treatment for COPD. If successful, the findings from this will help in the development of future treatments for individuals with COPD.
Why Participate? 
Participants will be contributing valuable information that may benefit those with COPD in the future.

There are no additional costs associated with participation in this research project, nor will you be paid. 

All medication, tests, and medical care required as part of the research project will be provided to you free of charge.
Your Rights
A doctor will explain the research study

to you before you participate. You will be provided with a written explanation of the study. 

If you decide to participate in the study and later feel that you no longer wish to be part of it, you can withdraw at any time.

Qualified health professionals will monitor your health as it relates to the study.
Who Can Participate?
Individuals aged 40 and above who have been diagnosed with COPD for at least one year

Must be a previous or current smoker

Must have had at least 1 COPD flare-up in the last 12 months

Must be regularly taking inhaled medication for COPD

Must not have any other clinically important pulmonary disease other than COPD

Must not have a current diagnosis of asthma

Must not have a planned major surgical procedure within the next 16 months

Must not have had a cancer diagnosis within the last 5 years (some skin cancers and cervical cancers can be included if treated more than 1 year ago) 

Must not currently require the use of long-term oxygen therapy

Must not have a history of alcohol or substance abuse disorder

Must be able to attend 16 study visits at the research site over approximately 62 weeks
More Study Details
The study team will explain the research in its entirety but some details are:
Your lung

function will be measured at clinic visits 

Blood and urine tests will be performed.

A Chest CT scan will be performed at the start and at the end of the study

You will be given an electronic device to answer questions at home about your health.
This research study is taking place in several locations. To see if there is a research site near you, please see below.

Research Site 1: TrialsWest
Location: 6 Barrington Street, Spearwood, WA, 6163
Lead Researcher: Prof Peter Bremner
Established in 2012, TrialsWest is one of Australia's most experienced and successful clinical research centres. Located in Perth, Western Australia, we partner with the world's leading pharmaceutical and biotechnology companies to help bring new medicines and vaccines to the world.

Research Site 2: The Illawarra Health and Medical Research Institute
Location:  Building 32 University of Wollongong, Northfields Avenue, Wollongong NSW 2522
Lead Researcher: Dr. Christopher Brereton
Established in 2008, the Illawarra Health and Medical Research Institute (IHMRI) is a not-for-profit charity that supports health and medical research in the Illawarra-Shoalhaven region. We encourage the community to take part in ground-breaking research through clinical trials.

Research Site 3: Gold Coast University Hospital 
Location: 1 Hospital Boulevard, Southport QLD 4215
Lead Researcher: Dr. Mahmoud Alkhater
We have clinical trials taking place across many clinical specialties in the Gold Coast University Hospital and across Gold Coast Health.
People that are healthy and those diagnosed with a condition or disease can be involved in a clinical trial to help find new ways to prevent, diagnose, treat, or cure diseases.
Being involved in clinical research helps us to improve our health service and improve patient care.

Research Site 4: Alfred Hospital
Location: Level 2, East Block, Alfred Hospital, 55 Commercial Road, Melbourne VIC 3004
Lead Researcher: Dr. Andrew Gillman
The Alfred Hospital Respiratory 4 team specialise in Asthma, Bronchiectasis, COPD, Allergy, Immunology, and Nasal Polyposis Clinical Trials (Phase 2-4).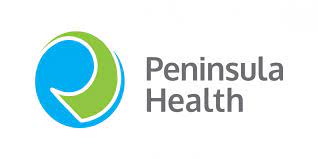 Research Site 5: Peninsula Health
Location: Frankston Hospital, 2 Hastings Rd, Frankston VIC 3199
Lead Researcher:Professor David Langton
The Thoracic Medicine department at Frankston hospital conducts a variety of research into asthma and COPD and other respiratory conditions in conjunction with global pharmaceutical companies. The department also has links with leading universities and institutions studying disease prevalence and its impact to assess patient outcomes and to better understand the experience of patients living with lung disease.
There are a team of research nurses and respiratory scientists in the department working under the directorship of Professor David Langton.
Location