Research Centre: Swinburne University of Technology
Location: John St, Hawthorn VIC 3122, Australia
Lead Researcher: Dr. Donny Camera
HREC: This study has been reviewed and approved by the SUHREC Human Research Ethics Committee
About the Study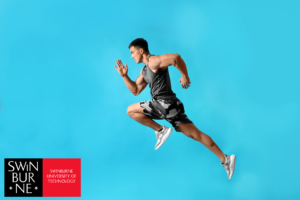 Is building muscle possible through a plant-based diet? Contrary to popular belief, building muscle isn't just about eating meat and exercising. Getting big and strong can still be possible through a plant-based diet, as long as you train hard and eat enough. A plant-based diet may even allow you to eat more since it typically contains fewer calories than an animal-based diet.
This research study seeks to investigate whether exercise and a short-term plant-based diet can help promote muscle growth in male adults. It also aims to compare the effects of this type of diet to an animal-based protein diet. If successful, this study can form the basis for updating national nutritional guidelines regarding protein food sources for promoting muscle health.
Why Participate?
Participants will receive a specialised meal plan and meals prepared by an accredited practicing dietician and professional chef at no cost.
Participants may experience improvements in their physique.
Participants will be contributing valuable information that may benefit those who are looking into the muscle benefits of plant-based diets in the future.
Participants will be compensated $700 for completing all requirements of this study.
Participants will be helping to advance medical research on the muscle benefits of plant-based diets.
Your Rights
If you decide to participate in the study and later feel that you no longer wish to be part of it, you can withdraw at any time.
Any information that you provide will be kept strictly confidential, except as required by law.
Qualified health professionals will monitor your health as it relates to the study.
Who Can Participate?
Healthy men aged 19-35 who are untrained or recreationally trained
Must have a BMI of 18.5 – 24.9 kg/m2
Must not be vegan or vegetarian
Must not be taking steroidal medications
Must be able to attend 14 study visits at the research site over approximately 4 weeks.
Key Study Details
The study team will explain the research study in its entirety but some study details are:
Participants will be randomly assigned to a potato-protein or animal-protein diet.

All meals throughout the study period will be prepared and this will be the only food allowed to be consumed during this period.
Meal quantity is based on/ relative to the participant's body weight, with meal plans designed to maintain body weight.

Participants will be asked to follow a 14-day protein diet and undergo muscle biopsies.
Participants will be asked to complete exercise performance visits that require them to perform a combination of resistance and endurance-based training sessions.
Participants will be asked to provide blood samples.
About the Research Centre
Swinburne University of Technology
Swinburne searches for solutions at the intersection of technology and humanity, pushing the boundaries of what's possible in the future and now. It all happens thanks to the multidisciplinary approach of their research institutes, Digital Research Innovation Capability Platform, industry partnerships, strategic initiatives, and their world-class specialist facilities.
Please note:
Due to the COVID-19 pandemic, the researchers would like to assure the participants that ensuring their and the study staff's safety is of utmost importance.
Location