Research Center: Parexel
Location: California Clinical Trials Medical Group 1560 East Chevy Chase Drive, Suite 140 Glendale, CA 91206
Lead Researcher: David Han, M.D.
IRB: This study has been reviewed and approved by the Advarra Institutional Review Board
About the Study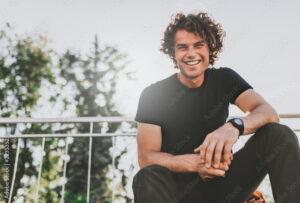 Achondroplasia (ACH) is a genetic condition that affects children's growth. People with achondroplasia can have a short stature, shorter legs and arms than the average person, a larger head, and an average-sized torso. Some children with achondroplasia may also have neurological or developmental challenges.
CNP is a hormone produced by the body that plays an important role in the bone growth of children. Researchers at Parexel want to understand how a new study drug, TransCon CNP behaves in the body. The study's hope is to have the study drug approved for the treatment of ACH so that children with this condition may have a new treatment option.
Why Participate?
Participants will be assisting in the search in finding a new treatment for ACH.
Participants will be contributing valuable information that may benefit those with ACH in the future.
Participants will be helping to advance medical research.
Participants will be compensated up to $7000 for participating in this study.
Your Rights
If you decide to participate in the study and later feel that you no longer wish to be part of it, you can withdraw at any time.
Any information that you provide will be kept strictly confidential, except as required by law.
Qualified health professionals will monitor your health as it relates to the study.
Who Can Participate?
Men aged 21 – 55 years old
Must be Caucasian
Must be generally healthy
Must weigh less than or equal to 80kg
Must be willing to abstain or limit the use of nicotine-containing products to no more than 5 cigarettes/week until the end of the study
Must not have a history of drug or alcohol abuse
Must not be allergic to any drug/medication
Must be able to attend 9-day study visits and 8 night stays at the research site over approximately 56 days
More Study Details
The study team will explain the research in its entirety but some details are:
Participation in this study entails being willing to refrain from strenuous exercise for 48 hours prior to checking in for their 9 day/8 night stay at the research site until the end of the study.
The study medication is delivered through an injection.
Blood draws and physical examinations will be done.
About the Research Center:

Parexel
For over 35 years Parexel has been a trusted global clinical research organization (CRO) and biopharmaceutical services company. Parexel International is an American provider of biopharmaceutical services. It conducts clinical trials on behalf of its pharmaceutical clients to expedite the drug approval process.
Please note:
Due to the COVID-19 pandemic, the researchers would like to assure the participants that ensuring their and the study staff's safety is of utmost importance.
Location