About the Study
Research Centers: Chestnut Health Systems and the University of Illinois at Chicago
Location: 221 West Walton St. Chicago, IL 60610
Lead Researchers: Dennis Watson, PhD and James Swartz, PhD
IRB Committee: This study has been reviewed and approved by the Chestnut Health Systems Institutional Review Board.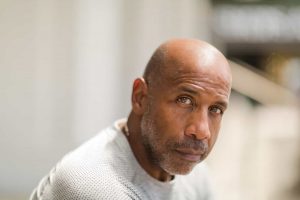 Opioids can become addictive. The opioid crisis has become a nationwide Public Health Emergency. In 2019, nearly 50,000 people in the United States died from opioid-involved overdoses. 
There is a need for more community-based interventions that can effectively engage people living with opioid use disorder. Researchers at Chestnut Health Systems Lighthouse Institute and the University of Illinois at Chicago are recruiting participants at a site that provides harm reduction services in the community. Many, if not most, of those they work with, are at high risk of overdose, making access to treatment even more crucial.  Researchers hope that expanding access to treatments for opioid use disorder can better support those at a greater risk of overdose. This study wants to find out how to better connect people living with opioid use disorder to providers that offer treatment.
Why Participate? 
Participants will be linked to a treatment provider who has options to support patients who do not have the ability to pay for services.

Participants may contribute valuable information that may benefit those with opioid use disorder in the future. 

Participants will be compensated up to $95 for participating in this study. Compensation will be given in the form of VISA gift cards. It will only be provided to eligible participants upon completion of each study requirement.

Participants will be helping to advance substance use treatment research.
Your Rights
If you decide to participate in the study and later feel that you no longer wish to be part of it, you can withdraw at any time.

Any information that you provide will be kept strictly confidential, except as required by law.
Who Can Participate?
Adults aged 18 years old or older who are struggling with opioid use 

Must be interested and willing to receive medication for treating opioid use disorder.

Must be a Cook County resident

Must be willing to complete the study requirements for over approximately 3 months. Study requirements include but are not limited to:

Enrolling at one of the study's community harm reduction sites.

Completing 45-60 minute questionnaires during enrollment and 3 months later. The study team can further expound on this.

Taking urine and saliva drug screens at enrollment and a urine screen again 3 months later.

Some people may be asked to do a final conversational interview.
Key Study Details
Enrollment for the study will occur at a community-based harm reduction site run by the University of Chicago. Once eligible, the participant will be randomly assigned to one of 2 ways to be connected with a treatment provider. Regardless of which group you are assigned to, you will be given an appointment with a provider. Participants will also be given transportation assistance to attend the appointment and/or pick up any medications prescribed. It is important to note that the participants will be assessed for opioid use disorder and will receive treatment regardless of which group he or she may be assigned to or their study eligibility.
About the Research Centers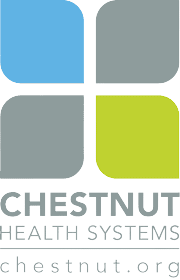 Chestnut Health Systems Lighthouse Institute 
Lighthouse Institute, a division of Chestnut Health Systems™, was established in 1986. Our mission is to help practitioners improve the quality of their services through research, training, and publishing. Serving health and human service organizations through offices in Chicago, Bloomington/Normal and Maryville, Illinois, Lighthouse Institute staff conduct applied research, program evaluation, training, and consultation.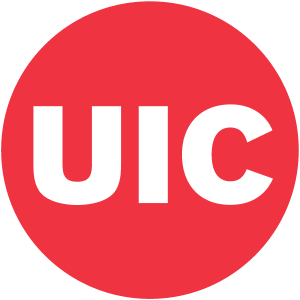 University of Illinois at Chicago
The University of Illinois at Chicago (UIC), in the heart of the city, provides an affordable and excellent education. Our world-class research benefits individuals and society. Sixteen colleges offer degrees that are valued by employers and will improve our world. UIC includes a leading health sciences system.
Please note:
Due to the current situation with the COVID-19 pandemic, the researchers would like to assure the participants that ensuring the safety of the participants as well as the study staff is of utmost importance.
Study Location