About the Study
Research Centre: The George Institute for Global Health (RS)
Location: This trial is being conducted nationwide in Australia and is a home-based, online/virtual study.
Lead Researchers: Associate Professor Jason Wu, Professor Bruce Neal, Professor Cliona Mhurchu, Associate Professor Adrian Cameron, Associate Professor Mark Huffman, Dr. Kathy Trieu, and Mr. Fraser Taylor at the George Institute for Global Health, Faculty of Medicine, University of New South Wales and other research institutions.
HREC: This study has been reviewed and approved by the UNSW Human Research Ethics Committee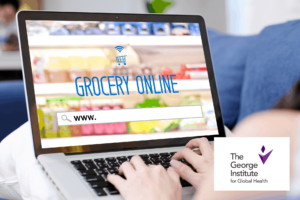 Australians are increasingly shopping for groceries using supermarkets' online stores. However, we don't know much about how people are doing their shopping online and how their purchases might be influenced by the information displayed. 
This research study introduces an Online Grocery Shopping (OGS) web browser application, which is designed to work specifically with the Woolworths online supermarket. The OGS platform will run in the background to enhance your shopping experience. We are interested in understanding how purchasing choices may change depending on the information being presented.
Why Participate?
Participants will receive up to $350 in Woolworths grocery vouchers at the end of their study participation. 

Participants will receive a free wireless blood pressure monitor valued at $179 to keep at the end of the study.

Participants will receive a variety of different information/prompts depending on the group they are allocated to, some or all of:

Reminders to continue their regular online shopping and record their blood pressure

Information on their purchases

Information on products available

Participants will receive detailed information about the findings of this research study once the trial is complete.
Your Rights
If you decide to participate in the study and later feel that you no longer wish to be part of it, you can withdraw at any time.

Any information that you provide will be kept strictly confidential, except as required by law.

Qualified health professionals will monitor your health as it relates to the study.
Who Can Participate?
Men and women aged 18-75 who are diagnosed with high blood pressure.

Must be the main household grocery shopper and purchases online via Woolworths

Must have a diagnosis by their clinician of high blood pressure or be taking a stable dose of blood pressure-lowering medications (same dose for at least 6 months).

Must not have another family member participating in the study.

Must be willing to participate in online study activities for the 4-month  duration of the study.
Key Study Details 
The study team can explain the research study in its entirety, however, please note that participants will be asked to:
Download the Online Grocery Shopping (OGS) web browser to their computer.

Continue to shop online for the duration of the study (min. four months)

Complete an online eligibility and health survey.

Provide self-monitored blood pressure measurements using the blood pressure monitor provided to them.

Complete an online diet questionnaire and provide a urine sample
About The George Institute for Global Health (RS)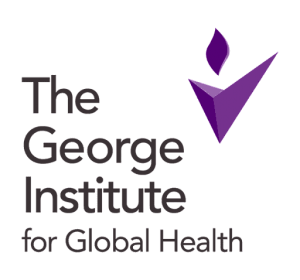 The George Institute is a leading independent global medical research institute established and headquartered in Sydney, with additional major centres in China, India, and the UK and an international network of experts and collaborators. Their mission is to improve the health of millions of people worldwide, particularly those living in disadvantaged circumstances, by challenging the status quo and using innovative approaches to prevent and treat non-communicable diseases and injuries.
Please note:
Due to the current situation with the COVID-19 pandemic, the study team would like to point out that all necessary components of this study will be conducted remotely which means there will be no in-person study visits allowing you to participate in the comfort of your own home and having no close interactions with any person outside of your household.