Research Centre: Australian Catholic University, Melbourne
Location: The Daniel Mannix Building, 8-18 Brunswick Street, Fitzroy
Lead Researcher: Dr. Caoileann Murphy
HREC: This study has been reviewed and approved by the Australian Catholic University HREC
About the Study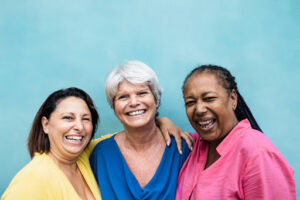 As one ages, declines in muscle and bone health occur. This becomes particularly common among older women after menopause, increasing their risk of falls, fractures, and physical disability. Regular exercise and a balanced diet can help to promote muscle and bone health, but researchers want to know if there is more that can be done to help older women preserve muscle and bone mass as they get older. 
This is why Australian Catholic University researchers are investigating the potential benefits of a new nutritional supplement containing potassium bicarbonate for women at risk of bone and muscle mass deterioration. Researchers want to see if this supplement could help slow bone and muscle loss during aging. The findings of this research study may offer future women access to a nutritional supplement that could help them maintain independence, bone and muscle health, and quality of life as they get older. 
Why Participate?
Participants will receive body composition and bone results from a DXA scan and a new potential nutritional supplement for slowing age-related bone and muscle loss at no cost.

Participants will be compensated for their time while participating in this study. Compensation will only be provided to eligible participants who complete the study.

Participants will be contributing valuable information to help develop dietary recommendations that may help slow muscle and bone mass loss amongst older women in the future.

 

Participants will be helping to advance medical research.
Your Rights
If you decide to participate in the study and later feel that you no longer wish to be part of it, you can withdraw at any time.

Any information you provide will be kept strictly confidential, except as required by law.

Qualified health professionals will monitor your health as it relates to the study.
Who Can Participate?
Women aged 65-90 who are postmenopausal (1 year or more elapsed since their last menstrual period)

Must not have active cancer

Must not have any of the following medical conditions:

               

Kidney disease     

Osteoporosis        

Severe Chronic Obstructive Pulmonary Disease (COPD)

Kidney stones in past 2 years

Liver cirrhosis       

Immune disorders

Unstable heart disease

Type 1 diabetes

Inflammatory bowel disease

Neuromuscular disease (e.g. Myasthenia gravis, MS, muscular dystrophies, MND)

Parkinson's disease

Cognitive impairment

Transmissible disease (e.g. Hepatitis or HIV)

Must not be participating more than 2 sessions of heavy resistance exercise training (e.g., weightlifting) per week

Must not have any injuries or medical conditions which prevent being able to walk

Must not be a smoker (nicotine, marijuana or e-cigarettes) or have undergone nicotine replacement therapy within the last 3 months

Must not

currently be taking any

anticoagulants other than aspirin

(eg: Warfarin)

Participants' body weight must not have changed by more than 5kg in the last 3 months

Must not be allergic to local anaesthesia (

such as one would get in the gum during a dental procedure

)

Must be able to attend 12 study visits at the research site over approximately 10 weeks
More Study Details
The study team will explain the research in its entirety but some details are:
The study will occur in 2 phases: before each phase begins, participants will attend 2 screening visits and provide a signed assurance of physical eligibility to participate in the study from their GP. 

For the first 21 days (phase 1) of the study, participants will consume either potassium bicarbonate supplements or placebo supplements in the form of capsules with breakfast, lunch, and dinner. For 3 weeks following phase 1, participants will do a 'wash-out period' where they will not consume any supplements. The last 21 days of the study (phase 2) will be identical to phase 1, except that participants will take the alternate study supplement. They will also keep a 3-day food diary and wear an accelerometer to measure their exercise levels. 

At certain points in the study, participants will be asked to provide saliva, 24-hour urine, blood, and muscle (via muscle biopsy) samples and have bone & DXA scans.

 
About the Research Centre: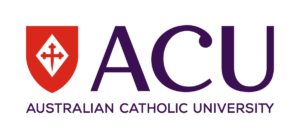 Australian Catholic University
Australian Catholic University is ranked in the top 2% of universities globally and is dedicated to producing world-leading research. Home to internationally renowned experts and scholars, ACU aims to provide its staff, students, and researchers with the tools and resources needed to build a better world. 
Please note:
Due to the COVID-19 pandemic, the researchers would like to assure the participants that ensuring their and the study staff's safety is of utmost importance.
Location