About the Study
Research Centre: The Skin Hospital
Location: 121 Crown Street, Darlinghurst, NSW 2010
Lead Researcher: Dr. Johanna Kuchel
HREC: This study has been reviewed and approved by Bellberry Limited Human Research Ethics Committee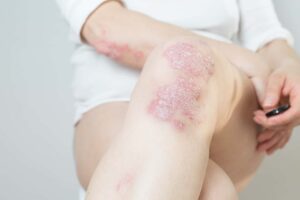 Approximately 1-2% of the population have psoriasis. Psoriasis can cause significant discomfort due to severe itching and can greatly impact the daily life of a person. Psoriasis may be seen most frequently in young adults.
Researchers are focusing on developing more effective intervention options for those with psoriasis. This research study seeks to find out the effectiveness of this potential study medication in treating children and adolescents with moderate to severe plaque psoriasis. This potential treatment is an oral tablet which means it is a potential alternative to receiving injections, which is the common means of medication administration.
Why Participate? 
Participants will receive this potential psoriasis therapy at no cost. 

Participants may experience improvements to and better manage their plaque psoriasis symptoms. 

Participants will be compensated for reasonable travel expenses (up to $50 per visit). Compensation will only be provided to eligible participants who complete the study.

Participants will contribute valuable information that may benefit others with plaque psoriasis in the future.

Participants will be helping to advance skin health research.
Your Rights
If you decide to participate in the study and later feel that you no longer wish to be part of it, you can withdraw at any time.

Any information that you provide will be kept strictly confidential, except as required by law.

Qualified health professionals will monitor your health as it relates to the study.
Who Can Participate?
Adolescents aged 12 to 17 years old who have been diagnosed with plaque psoriasis for at least 6 months

Please note that interested individuals below the legal age of 18 are required to have the consent of a parent or legal guardian to participate in this study.

Must not have had any

significant

changes to their psoriasis within the last 6 months
Must not have unstable diabetes mellitus

Must be up to date with the necessary immunizations

Must not have any problems swallowing tablets or pills

Must be over 30kg in weight

Must be able to attend study visits at the research site as follows: 1 screening visit followed by 6 visits during a 2-week treatment period. In addition, 2 follow-up visits would be required. The participants will have the option to extend the treatment for 50-weeks after completing the 2-week treatment period.
Key Study Details
Participation in this study may involve but is not limited to:
Collecting medical history, having physical examinations and blood tests

Taking the study medication (oral tablet or mini tablet) once a day for two weeks as instructed by the study team

The study medication is a new type of intervention being tested among people with moderate to severe plaque psoriasis. Other research studies in animals

and

in humans showed that this potential treatment may help control the immune system that is responsible for the signs and symptoms of psoriasis by controlling inflammation within the skin.
About the Research Centre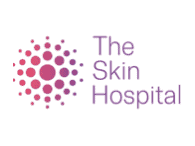 The Skin Hospital
The Skin Hospital is a world-class centre for dermatology providing leading-edge treatments and the highest standard of care for all skin conditions, including skin cancer. Their clinics and day surgery provide a safe and caring environment backed up by 40 years of experience. They provide an extensive range of dermatological services and cosmetic procedures, performed by highly skilled dermatologists and dermatology nurses.
Please note:
Due to the current situation with the COVID-19 pandemic, the researchers would like to assure the participants that ensuring the safety of the participants as well as the study staff is of utmost importance.
Study Location