Research Center: Rutgers University
Location: New Brunswick, NJ, USA<
Lead Researcher: Assoc Prof Steven Malin
IRB: This study has been reviewed and approved by the Rutgers Electronic Institutional Review Board
About the Study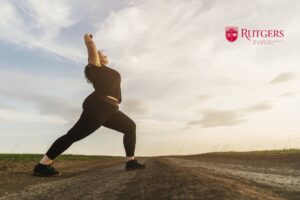 The number of people with type 2 diabetes has increased over the last few years. With its risks of heart disease, strokes, cancer, and dementia, better ways to help those with diabetes manage their condition has become very important. Everyone deserves to live a healthy and long life, which is why researchers need your help.
Researchers at Rutgers University are conducting a study that looks at whether exercise could potentially help individuals with type 2 diabetes reduce the risks of developing cardiovascular disease. Do you have type 2 diabetes and want to contribute to research to potentially help yourself and others? Consider joining this study today!
Why Participate?
Participants will receive a personalized exercise program at no cost.
Participants will be compensated up to $300 for participating in this study. Compensation will only be provided to eligible participants who complete the study.
Participants will be contributing valuable information that may benefit those with diabetes in the future.
Participants will be helping to advance medical research.
Your Rights
If you decide to participate in the study and later feel that you no longer wish to be part of it, you can withdraw at any time.
Any information that you provide will be kept strictly confidential, except as required by law.
Qualified health professionals will monitor your health as it relates to the study.
Who Can Participate?
Individuals between the ages of 30 and 80 years who are diagnosed with type 2 diabetes.
Must have a BMI of >28 and <45 kg/m².
Must not have type 1 diabetes or be taking insulin.
Must not perform more than 30 minutes of moderate to high-intensity exercise for more than twice per week.
Must not currently take any active weight suppression medication
Must not smoke or have smoked in the last 12 months.
Must not have an allergy to perflutren.
Must be able to attend 37 study visits at the research site over approximately 5 months.
More Study Details
The study team will explain the research in its entirety but some details are:
Participants will have their vital signs checked as well as their height, weight, and waist circumference be measured.
Blood will be drawn.
An electrocardiogram (ECG) will be done.
Participants will be required to take part in a number of different exercises.
Participants will be required to fill out a daily record of their eating habits in a diet log.
About the Research Center: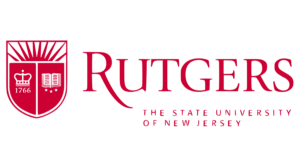 Rutgers University
Rutgers, The State University of New Jersey, stands among America's highest-ranked, most diverse public research universities. The oldest, largest, and top-ranked public university in the New York/New Jersey metropolitan area, you'll find them at their main locations in three New Jersey cities, and their footprint can be seen around the region. They're an academic, health, and research powerhouse and a university of opportunity.
Please note:
Due to the COVID-19 pandemic, the researchers would like to assure the participants that ensuring their and the study staff's safety is of utmost importance.
Location