Please note: This trial has finished recruiting and is not accepting new participants.
Research Center: Med Clinical Research
Location: 190 South Harrison St., East Orange, New Jersey 07018
Lead Researcher: Ronke Dosunmu, MD
IRB Committee: This study has been reviewed and approved by the Advarra Institutional Review Board
Background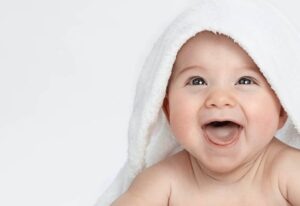 When a baby is born, his/her immunity is not fully developed. The immune system is the body's natural defense system to fight off infections. The ability of the body to resist infection is called immunity. Vaccines protect against infections by working with the body to help develop immunity to diseases. Childhood vaccinations protect against many serious diseases. It is important to make sure that your baby receives routine vaccinations at the recommended ages. Advances in medical science mean that childhood vaccinations provide some protection against diseases, but this study seeks to expand and further look into this.
Pneumococcal disease is caused by pneumococcal germs. This disease can cause infection of the lungs (pneumonia), brain (meningitis), blood (bacteremia), and ears (otitis). Doctors recommend approved pneumococcal vaccines as a way to protect children against the disease. However, these vaccines give protection against 13 types of pneumococcal germs. Researchers seek to expand this. 
This study, called the NeXXstep 13 Study, involves vaccine research. This study seeks to understand the effectiveness and if this investigational vaccine can be a potential method in providing protection for babies against 20 types of pneumococcal germs. The investigational vaccine contains the same base ingredients as an approved pneumococcal vaccine, but it targets 20 types of pneumococcal germs instead of 13. It is given by short-needle injection into the thigh in the same way as the approved vaccine. 
Why Participate? 
Your child may receive a new potential pneumococcal vaccine at no cost.

Your child may have additional and/or increased protection from certain diseases caused by pneumococcal germs. 

The health and well-being of your baby will be monitored.

Your families' participation will be compensated up to $100. There will also be an additional compensation of up to $80 for every unscheduled study visit completed.

Your participation may contribute valuable information that may benefit others in the future.

You will be helping to advance medical research for infant health.
Your Rights
If you decide to participate in the study and later feel that you and your child no longer wish to be part of it, you may withdraw at any time.

You and your child's records relating to this study and any other information received will be kept strictly confidential, except as required by law.

Qualified health professionals will monitor your child's health as it relates to the study.
Who Can Participate?
Babies aged about 2-3 months at the time they begin participating in this study. Newborns or babies under 3 months of age can also sign up for this study.

Babies who have not yet received a vaccine for pneumonia.

Both parents or caregivers must consent to their child participating in this study.

Both the baby and parent or caregiver must be able to attend 5 study visits at the research site for over approximately 16 months.

The study will involve 4 vaccination/immunization visits as well as may include up to 2 follow-up visits and 1 telephone contact for health and well-being checks.

The parents or caregivers will be given a thermometer, caliper (a device to measure redness and swelling at the vaccination site), and an electronic diary (e-diary) which will be downloaded on their phones to record any reactions to their babies may experience. Full training on how to use these will be given.
About The Research Center:

Med Clinical Research 
Med Clinical Research was founded in 2015, located in New Jersey. They offer a full range of clinical trial consulting solutions, from project start-up to close-out to meet clinical trial development needs. They provided experienced clinical research professionals to advance project goals.
Please note:
Due to the current situation with the COVID-19 pandemic, the study team would like to point out the following:
The research site does not treat COVID-19 patients and/or suspected COVID-19 patients.

The research site's waiting area is spacious enough that participants will not be in close proximity to each other.

Hand sanitizers are available at the research site.

The research staff adheres to strict hygienic practices as well as other safety measures to prevent the spread of COVID-19. 

Any staff suspected to have COVID-19, or has come into contact with someone who has COVID-19, will automatically undergo a voluntary quarantine for 14 days.

Interested participants will not be left waiting for a long period of time and will be quickly attended to. 

Parking is available at the research site.

The study team encourages the use of personal vehicles, taxi or rideshare services rather than public transit.

All travel expenses will be reimbursed.

The research site/institution is taking all precautionary measures to ensure the safety of the study participants.