Research Centre: Deakin University
Location: This study will be conducted virtually
Lead Researcher: Professor Adrienne O'Neil
HREC: This study has been reviewed and approved by the Barwon Health Human Research Ethics Committee
About the Study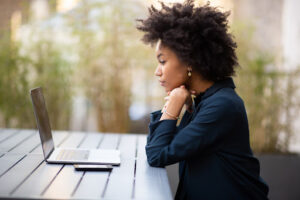 One in five Australians struggles with their mental health, according to the Australian Bureau of Statistics. Depression is a key feature of major depressive disorder (Depression) and bipolar disorder. But managing mental health conditions such as depression requires a tailored approach. There is no 'one-size-fits-all' treatment. 
This is why researchers at Deakin University are investigating the potential benefits of a telehealth intervention for those living with Depression and bipolar disorder. This study offers people with these conditions the chance to receive professional guidance virtually. Researchers want to help them to manage and potentially improve their symptoms through telehealth therapies. By taking part in this study, participants may experience improvements in their mental and physical health. They will also be helping to advance research that could help develop better recommendations for treating major depressive disorder and bipolar disorder.
Why Participate?
Participants will receive an intervention and professional guidance that may help them to better manage their major depressive disorder or bipolar disorder at no cost.

Participants will receive a gift hamper or grocery voucher to the value of $50. 

Participants may experience improvements in their mental and physical well-being. 

Participants will be contributing valuable information that may help improve mental health treatment approaches in the future.

Participants will be helping to advance mental health research.
Your Rights
If you decide to participate in the study and later feel that you no longer wish to be part of it, you can withdraw at any time.

Any information you provide will be kept strictly confidential, except as required by law.

Qualified health professionals will monitor your health as it relates to the study.
Who Can Participate?
Adults aged 18 and over who are diagnosed with moderate-severe major depressive disorder (Depression) or bipolar disorder or are experiencing symptoms of depression

Must live in Australia

Must not be following a vegan diet

Must not have had any changes in mental health treatment in the past 30 days

Must not have experienced mania or an acute mental health episode in the past 30 days

Must not be diagnosed with or have a history of an eating disorder
More Study Details
The study team will explain the research in its entirety but some details are:
Participants will be placed randomly in one of two mental health programs: one led by Psychologists and the other led by Allied Health Professionals. They will receive either a lifestyle-based or cognitive-behavioural therapy-based intervention, depending on the group to which they are allocated. 

Participants will complete 12 virtual study visits covering their health and well-being. Two sessions will be completed before the program- one of these will be a clinical assessment interview. There will be an interviewl immediately after the intervention finishes, followed by a  short, online questionnaire at 16 weeks, and finally, 6 months after the program ends. Participants will engage in 6 group-based telehealth mental health sessions with 3-9 other participants (the same group each time). Participants may share as much or as little as they feel comfortable doing. Each virtual session will last 90 minutes. 

Participants will make two visits to their local testing centre to have a blood test and body measurements taken by a nurse. They will also provide two stool samples (once before and once after the study).
About the Research Centre: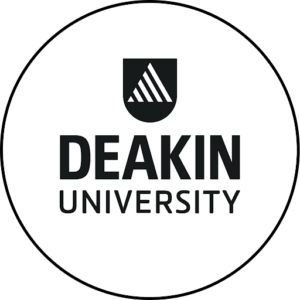 Deakin University
Deakin University is widely recognized as a leading research institution known for its innovative and impactful research across a range of fields. With a focus on research that makes a difference to society, Deakin has established a reputation for delivering high-quality, relevant, and practical research outcomes that address real-world challenges. Deakin's research excellence is reflected in its consistent ranking as a top research university in Australia and its strong global reputation for delivering innovative and impactful research that has the potential to change lives and shape the future.
Please note:
Due to the COVID-19 pandemic, the study will be conducted remotely which means there will be no in-person visits, allowing you to participate in the comfort of your own home.