Research Center 1: Icahn School of Medicine at Mount Sinai
Location: Icahn School of Medicine at Mount Sinai; Depression and Anxiety Center, 1399 Park Ave, New York, NY 10029, United States
Research Center 2: Baylor College of Medicine
Location: 1977 Butler Blvd, Houston, TX 77030, United States
Lead Researchers: James Murrough, MD, Ph.D. (Mount Sinai) and Sanjay Johan Mathew M.D (Baylor College of Medicine)
IRB: This study has been reviewed and approved by Icahn School of Medicine Program for the Protection of Human Subjects and Baylor College of Medicine Institutional Review Board
About the Study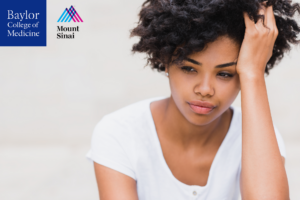 Do you suffer from depression and find that current options just don't work for you? Then consider joining this study! Major Depressive Disorder (MDD) is one of the most disabling health conditions worldwide, with typical antidepressants proving ineffective for many people with MDD.
Dysfunction in the brain's reward system is a major feature of depressive disorders. This dysfunction is called anhedonia. Anhedonia is a significant absence of motivation or enjoyment in life, or of lost interest in things previously enjoyed. That is what this study aims to explore. Researchers are doing research that could possibly help those suffering from MDD by providing other potential treatment options.
Why Participate?
Participants may experience potential improvement to their MDD symptoms.
Participants will provide researchers with information that could help develop treatments for depressive disorders in the future.
Participants will be compensated up to $825 for participating in this study.
Participants are eligible to receive $250 in transportation reimbursement throughout the course of the study. In order to be reimbursed for travel, a receipt must be provided to the study team.
Participants will be contributing valuable information that may benefit those with Major Depressive Disorder in the future.
Participants will be helping to advance medical research.
Your Rights
If you decide to participate in the study and later feel that you no longer wish to be part of it, you can withdraw at any time.
Any information that you provide will be kept strictly confidential, except as required by law.
Qualified health professionals will monitor your health as it relates to the study.
Who Can Participate?
Men and women aged 18-65 years old, who are experiencing symptoms of depression
Must not have a primary psychiatric diagnosis other than MDD, a history of schizophrenia, major depressive disorder with psychotic features, or bipolar I or II disorder
Must not have a history of treatment-resistant depression. This means that you have tried more than 4 different antidepressants in your current episode of depression with no desirable outcome in the past
Must not have a history of non-response to electroconvulsive therapy
Must not have a current diagnosis of depression with peripartum onset for females
Must not have a history of substance use disorder within the past 6 months
Must not have any permanent metal implants
Must not have any tattoos on or above the neck
Must not be claustrophobic
If on antidepressants, antipsychotics, and mood stabilizers, must be willing to stop the use of medications for the duration of the study
Must be able to attend 12 study visits at the research site over approximately 18 weeks
More Study Details
The study team will explain the research in its entirety but some details are:
Participation in this study involves taking the study medication or a placebo. A placebo looks like the study medication but does not have the active ingredients and, therefore, has no intended therapeutic effect.
Researchers will check brain activity before and after the study medication or placebo has been given. Participation in this study includes completing surveys, clinical interviews, and questionnaires, physical exams, EKGs, two MRIs (brain scans), blood draws, and two eye exams.
The brain scan and eye exam are done twice throughout the course of the study (before and after treatment). The other procedures are done repeatedly throughout the course of the study.
About the Research Centers: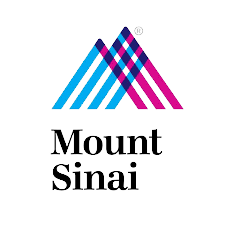 Mount Sinai's Depression and Anxiety Center
The Depression and Anxiety Center for Discovery and Treatment (DAC) is a comprehensive research facility and clinical program that is dedicated to the study and treatment of depression, anxiety, and related disorders including bipolar disorder and posttraumatic stress disorder (PTSD).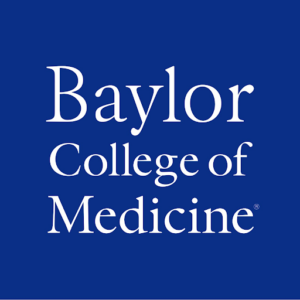 Baylor College of Medicine
Baylor College of Medicine is a private, independent health sciences center in Houston, Texas within the Texas Medical Center, the world's largest medical center. Baylor College of Medicine is the only private medical school in the Greater Southwest and is recognized as a premier academic health science center, known for excellence in education, research, and patient care.
Location