Research Center: Lindner Center of HOPE
Location:  4075 Old Western Row Road, Mason, OH
Lead Doctor:  Dr. Francisco Romo-Nava
IRB Committee: This study has been reviewed and approved by The University of Cincinnati (UC) Institutional Review Board
Background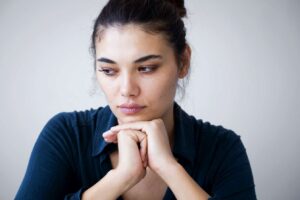 MDD is a recurrent and chronic mood disorder that affects 14% of the adult population during their lifetime. Research estimates that antidepressants relieve less than half of the burden of Major Depressive Disorder (MDD).  
New treatment options have the potential to help more people, and increase the number of people recovering from depression. Researchers are currently exploring a new investigational non-medication option that uses spinal stimulation to relieve symptoms of MDD. 
In this study, non-invasive spinal stimulation involves the use of a small electric current applied to the skin at the mid-back area in 20 minute sessions 3 times per week for approximately 2 months.  
This study seeks men and women who currently suffer from major depressive disorder to participate. Participants are required to attend study visits at the research site 3 times a week over a 2 month period and will be compensated up to $250 for participating in this study.
Why Participate? 
Your depressive symptoms will be closely monitored during the study 

You will be partaking in a non-invasive investigational spinal stimulation intervention

You will be compensated up to $250 for participating in this study.

You will be helping to advance medical research.
Your Rights
If you decide to participate in the study and later feel that you no longer wish to be part of it, you may withdraw at any time.

Your records relating to this study and any other information received will be kept strictly confidential, except as required by the law.

Qualified health professionals will monitor your health as it relates to the study.
Who Can Participate?
Men and women aged 18-55 who are currently diagnosed with depression or are experiencing symptoms of depression for at least 1 month 

Are not currently taking any antidepressants 

Able to attend 1-hour study visits at the research site 3 times per week over approximately 2 months

Are not currently participating in another medical trial