About the Study
Research Center: Massachusetts General Hospital (Harvard MGH)
Location: 55 Fruit St, Boston, MA 02114, United States
Lead Researcher: Ricky Mofsen, DO
HREC: This study has been reviewed and approved by the Mass General Brigham Human Research Committee
Research studies are the reason why society benefits from treatment, therapy, and medication available. Healthy participants are often needed to assist with the study of investigational medications. Researchers use advanced medical imaging to understand the science in how new medications work. The current advancements in treatment options have been due to the continuous efforts of the scientific community.
This research study seeks to look into an investigational medication that is being developed to potentially treat people with schizophrenia. This study is seeking interested healthy adults without a history of schizophrenia who want to contribute to medical research.  Schizophrenia strikes around 20 million people worldwide. However, schizophrenia is treatable with a combination of medications and psychological support (World Health Organization [WHO], 2019). The effects of schizophrenia vary from person to person. This is why researchers are continuously developing more effective treatment options for this mental health disorder.
Why Participate? 
Participants may contribute valuable information that may benefit others 
diagnosed with schizophrenia and related diseases in the future. 
Participants will be compensated up to $1,000 for participating in this study. 

Participants will receive the study medication, and all study-related medical care at no cost. 

Compensation will depend on the number of study requirements completed and will only be provided to eligible participants.

Participants will be helping to advance mental health research.
Your Rights
If you decide to participate in the study and later feel that you no longer wish to be part of it, you can withdraw at any time.

Any information that you provide will be kept strictly confidential, except as required by law.

Qualified health professionals will monitor your health as it relates to the study.
Who Can Participate?
Adults aged 18 to 55 years old who are considered to be generally healthy.

Must not have a history or currently have a psychiatric disorder, substance use disorder and alcohol use disorder.

Able to attend 5 study visits at the research site over approximately 9 weeks.
Study Details 
Participation in this study involves the following:

A physical exam

Collection of blood samples

Electrocardiogram

Injections or intravenous insertion (IV)

2 PET scans

1 MRI scan 
About the Research Center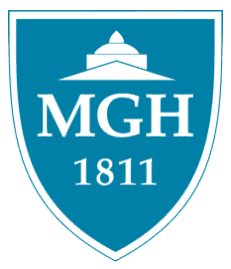 Massachusetts General Hospital
Mass General is the #1 research hospital in America and the only hospital to be recognized across all 16 specialties as assessed by the United States News & World Report. They offer high-quality, coordinated care. As the original and largest teaching hospital of Harvard Medical School, Mass General trains the next generation of leaders in science and medicine. 
Reference list: World Health Organization (2019 October 4). 'Schizophrenia'. Retrieved from https://www.who.int/news-room/fact-sheets/detail/schizophrenia 
Please note:
Due to the current situation with the COVID-19 pandemic, the researchers would like to assure the participants that ensuring the safety of the participants as well as the study staff is of utmost importance.
Study Location