Research Centre: Monash Alfred Psychiatry Research Centre (MAPrc) 
Location: Level 4, 607 St Kilda Rd., Melbourne, VIC, Australia 3004
Lead Researcher: Dr. Leonard Chen
HREC: This study has been reviewed and approved by the Alfred Hospital Ethics Committee
About the Study
Did you know that 1 in 5 Australians experiences depression? Sadly, many existing treatments aren't effective at reducing symptoms. But there's hope! Researchers at Monash Alfred Psychiatry Research Centre (MAPrc) are exploring a potential new treatment and its potential impact on treating symptoms of major depressive disorder (MDD), and they need your help!

This potential new treatment could prove to be just as effective as other approaches and could be a major step forward in depression care. So if you have been diagnosed with depression and are ready to make a difference, consider participating in this research study and help shape the future of depression treatment.
Why Participate?
Participants will receive a new potential treatment for MDD at no cost.

Participants will receive reimbursements for participating in this study, this includes any reasonable travel, parking, meals, and other expenses associated with the research study visits.

Participants may experience improvements in symptoms of MDD. 

Participants will be contributing valuable information that may benefit those with major depressive disorders in the future.

Participants will be helping to advance medical research.
Your Rights
If you decide to participate in the study and later feel that you no longer wish to be part of it, you can withdraw at any time.

Any information that you provide will be kept strictly confidential, except as required by law.

Qualified health professionals will monitor your health as it relates to the study.
Who Can Participate?
Men and women aged 18-65 who are diagnosed with depression

Must be experiencing a current depressive episode that is lasting more than 8 weeks and less than 2 years

Must currently be experiencing moderate to severe symptoms of depression

Must not have a history

of seizure disorders, stroke, brain tumor or any other major neurological illness that can impact participation in the trial

Must not have been diagnosed with substance use disorder in the last 3 months (with the exception of caffeine and tobacco)

Must not have a history of being resistant to 2 or more antidepressants

Must not have started any psychotherapy or other non-drug therapies within the past 3 months (e.g. acupuncture, hypnosis)

Must not be planning to start any psychotherapy or other non-drug therapies within the next 13 weeks

Must be able to attend 8 study visits at the research site over approximately 13 weeks
More Study Details
The study team will explain the research in its entirety but some details are:
Participation screening will include signing the Participant Information and Consent Form, a r

eview of your medical history and personal information, including medications or substances you currently use such as nicotine, alcohol, caffeine, Cannabis, Benzodiazepine, Barbiturates, Opiates, Cocaine, Amphetamines, Methadone, PCP, etc., physical examinations including vital signs, height and weight measurements, ECG, blood and urine tests for routine safety, pregnancy testing (for females who are childbearing), drug screening to see if you have infectious diseases called hepatitis B or C (diseases that affect the liver) and for confirmation of your antidepressant medication

Participation will include

completing questionnaires provided via smartphone at the end of each day. Facial Emotion Recognition Task (FERT), medication monitoring, and OPTIONAL speech recording  

Participation also includes OPTIONAL Sampling for Biobanking
About the Research Centre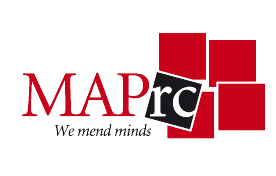 Monash Alfred Psychiatry Research Centre (MAPrc)
MAPrc is the Monash Alfred Psychiatry Research Center and is based at the Alfred Hospital, a major teaching hospital in Melbourne, Australia. From here, we carry out world-class research to help make a difference in the lives of people suffering from serious mental illnesses. We constantly seek to find practical ways to apply what we learn from our research and our work in the hospital environment to identify unmet needs and new areas for study.
Please note:
Due to the COVID-19 pandemic, the researchers would like to assure the participants that ensuring their and the study staff's safety is of utmost importance.
Location