About the Study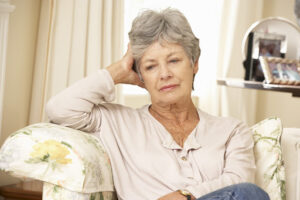 Are you or a loved one experiencing mild cognitive impairment? Forgetfulness or slight issues in your memory? Researchers need your help to investigate a potential solution.
Researchers are looking at the medication metformin as a potential way to help with cognitive decline and possibly prevent Alzheimer's disease later on.
If you are interested in aiding researchers with important research into Alzheimer's disease prevention, consider joining this study now!
Why Participate?
Participants will be compensated a total of $1828 for participating in this study. Compensation will be as follows:

Participants will be paid $50 for the initial screening

Participants will be paid $200 for each study visit at baseline, as well as at months 6, 12, and 18; and for each MRI visit

Participants will be paid up to $50 for travel costs to the in-person and MRI study visits

Participants will be offered free Amazon Prime membership during their participation or a TruCentive electronic gift card of equal value

Participants will receive testing and procedures as needed for the study at no cost to themselves.

Participants will be contributing valuable information that may benefit those with Alzheimer's disease in the future.

Participants will be helping to advance medical research.
Your Rights
If you decide to participate in the study and later feel that you no longer wish to be part of it, you can withdraw at any time.

Any information that you provide will be kept strictly confidential, except as required by law.

Qualified health professionals will monitor your health as it relates to the study.
Who Can Participate?
Individuals aged 55 to 90 years

Must have a BMI > 20kg/m²

Must be fluent in English or Spanish

Must have a study partner who can accompany the participant to all study visits or be available by telephone

Must not be taking metformin

Must not have been diagnosed with any of the following:

Liver disease other than liver cirrhosis/non-fatty liver disease

Class III or IV congestive heart failure

Moderate to severe depression

Bipolar disorder

Schizophrenia

Dementia

Stroke that has led to residual neurological deficits

Neurologic or brain disorders that have led to residual neurological deficits, including but not limited to Parkinson's disease or epilepsy

Uncontrolled high blood pressure

Diabetes

Cancer within the last two years, with the exception of squamous or basal cell carcinoma of the skin

Must not have had alcohol or substance abuse or dependence within the last 6 months

Must not be taking any of the following medications:

Lorazepam > 2 mg daily

> 2 mg daily of benzodiazepines other than Lorazepam

Narcotics

Aducanumab (Aduhelm), Lecanemab (Leqembi) or other amyloid-modifying treatment for Alzheimer's disease

Must be able to attend 4 study visits at the research site over approximately 18 months
More Study Details
The study team will explain the research study in its entirety but some details are:
Participants will be required to undergo a physical exam, including blood pressure being taken as well as weight and body measurements

Participants will be asked questions relating to their past medical history, review the study inclusion and exclusion criteria, test their cognitive abilities, and have blood drawn for tests. Participants will be required to fast (no food or drink) before this visit

Participants will be assigned the study drug or a placebo randomly by a computer. This is the equivalent of flipping a coin. Neither the participant nor the study investigators will know whether the participant is taking metformin or the placebo.
This research study is taking place in several locations. To see if there is a research site near you, please see below.

Research Site: Columbia University Irving Medical Center
Location: 622 West 168th Street, PH-9, New York, NY 10032
Lead Researcher: José Luchsinger, MD
---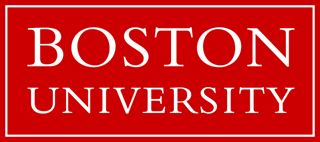 Research Site: Boston University
Location: 72 East Concord Street, Boston, MA 02118
Lead Researcher: Wendy Qiu, MD
---


Research Site: SUNY Upstate Medical University
Location: The Institute for Human Performance 505 Irving Avenue, Syracuse, NY. 13210
Lead Researcher: Sharon Brangman, MD
---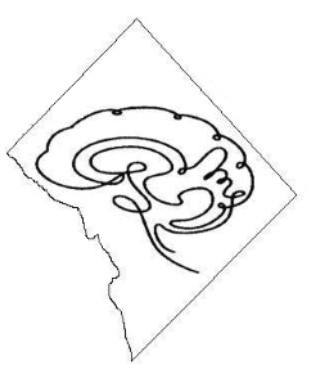 Research Site: Georgetown University Memory Disorders Program
Location: Suite 177, 4000 Reservoir Rd NW, Washington, DC 20057
Lead Researcher: Raymond Scott Turner, MD
---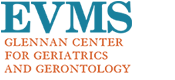 Research Site: The Glennan Center for Geriatrics and Gerontology
Location: EVMS Lawrence J. Goldrich Institute for Integrated NeuroHealth, 721 Fairfax Avenue, Suite 455A. Norfolk, VA 23507
Lead Researcher: Hamid Okhravi, MD
---



Research Site: Wake Forest Alzheimer's Disease Research Center
Location: Medical Center Blvd. Winston-Salem, NC 27157
Lead Researcher: Suzanne Craft, Ph.D.
---


Research Site: University of Miami
Location: 1120 Nw 14th St, 13th Floor, Miami, FL 33136
Lead Researcher: Bernard S. Baumel, MD
---


Research Site: Rush University Medical Center
Location: 1653 West Congress Parkway, Chicago, IL 60612
Lead Researcher: Zoe Arvanitakis, MD
---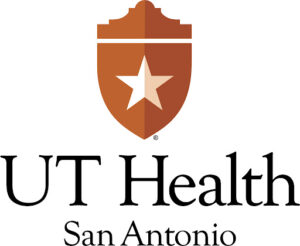 Research Site: The University of Texas Health Science Center at San Antonio
Location: 8300 Floyd Curl Drive, Ste 1.103 San Antonio, TX 78229
Lead Researcher: Sara E. Espinoza, MD
---


Research Site: University of Texas Southwestern Medical Center
Location: 5323 Harry Hines Blvd, Dallas, TX 75390
Lead Researcher: Ihab Hajjar, MD
---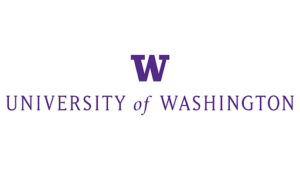 Research Site: Hanson Lab – University of Washington
Location: 325 Ninth Ave, Box 359625, Seattle, WA 98104
Lead Researcher: Angela Hanson, MD
This study has been reviewed and approved by the Johns Hopkins Medicine Institutional Review Board #JHUSIRB00000013.
Study Locations