About the Study
Research Center 1: Save Sight Institute
Location: 8 Macquarie St, Sydney NSW 2000, Australia
Lead Researcher: Dr. Mark Gillies
IRB Committee: This study has been reviewed and approved by St. Vincent's Hospital, Melbourne Human Research Ethics Committee

Research Center 2: Armadale Eye Clinic
Location: 93 Kooyong Rd, Armadale VIC 3143, Australia
Lead Researcher: Dr. van Heerden
IRB Committee: This study has been reviewed and approved by St. Vincent's Hospital, Melbourne Human Research Ethics Committee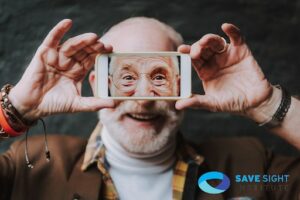 Macular oedema is an eye condition that causes fluid build-up in the macula, the part of the eye that's responsible for clear vision. Some common conditions that may cause macular oedema include diabetes and retinal vein occlusion (RVO). Both diabetes and RVO can damage one's retinal veins, which can lead to blurred vision, or worst case scenario, blindness. 
Researchers care about those living with macular oedema caused by diabetes or RVO. This research study aims to look into a potential treatment that may reduce macular oedema and improve vision. Since current treatment options may not work for everyone, this treatment could provide another treatment option than those available in the market. 
Why Participate? 
Participants will receive a new potential treatment for macular oedema caused by diabetes or retinal vein occlusion (RVO) at no cost.

Participants may or may not experience improvements in their symptoms and their vision. 

Participants will be contributing valuable information that may benefit those with macular oedema in the future.

Participants will be compensated $250 per study visit (up to 17 visits) to cover study related costs such as travel, meals,  etc. Some sites may offer private car service. 

Participants will be helping to advance medical research for those that have macular oedema.
Your Rights
If you decide to participate in the study and later feel that you no longer wish to be part of it, you can withdraw at any time.

Any information that you provide will be kept strictly confidential, except as required by law.

Qualified health professionals will monitor your health as it relates to the study.
Who Can Participate?
Men and women aged 45 years old and above who are diagnosed with diabetic macular oedema

or

retinal vein occlusion (RVO) with macular oedema

Must

not

have any of the following:

Glaucoma

History of chronic renal failure requiring dialysis or kidney transplant

History of vitrectomy

Allergies to corticosteroids

Cannot be currently taking any steroid therapy
Must be able to attend 17 study visits at the research site over approximately 19 months
Key Study Details 
The study team can explain the research study in its entirety but some study details are:
This study will include 3 periods: the screening, treatment, and follow-up periods. 

The screening visit will take around 2-3 hours.

The treatment visit will take up to 2 hours, but participants may need to stay at the eye clinic for up to 1 hour after the procedure. 

The subsequent follow-up visits will take around 1 hour. 

After receiving the first implant, participants will be followed up for 18 months and will be asked to attend follow-up visits.

Participants will be asked to bring sunglasses to protect their eyes.

Participants will be asked to provide 4-5 tablespoons of blood (similar to a routine blood test ordered by your GP) every 3 months during the study.

Participants will receive the treatment through a small implant containing a slow release steroid medication will be placed in their eye that dissolves over time  
About the Research Centers

Save Sight Institute
The Save Sight Institute is conveniently located in the heart of Sydney, within the Sydney Eye Hospital. Their institute facilitates research, education and patient care to prevent vision loss from eye diseases and conditions. They're working to find better treatments and to improve the quality of life of people with eye diseases, through research. Their renowned team of laboratory and clinical researchers are at the forefront of ophthalmic breakthroughs, and their findings have already saved the sight of many people living with eye disease since the institute was formed in 1985.

Armadale Eye Clinic
Armadale Eye Clinic endeavours to provide Melbourne with eye surgeons who are passionate and highly skilled in their sub-specialties. At their eye clinic, the Melbourne community can access specialists who have undergone extensive training and gained significant real-world experience both locally and internationally, enabling them to offer compassionate and comprehensive care across a variety of eye conditions.
Please note:
Due to the current situation with the COVID-19 pandemic, the researchers would like to assure the participants that ensuring the safety of the participants as well as the study staff is of utmost importance.
Study Location: Save Sight Institute
Study Location: Armadale Eye Clinic