Please note: This trial has finished recruiting and is not accepting new participants.
Research Center: Massachusetts General Hospital
Location: 149 Thirteenth St, Charlestown, MA 02129, United States
Lead Researchers: Marco Loggia, PhD and Eva Ratai, PhD
IRB Committee: This study has been reviewed and approved by the Mass General Brigham Institutional Review Board
About the Study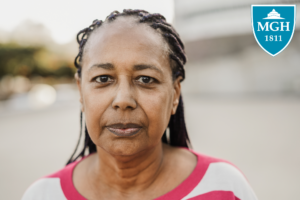 Do you have HIV? People with HIV often experience neuropathic pain (nerve pain). It is a common HIV complication that dramatically affects the quality of life the most. It is often described as a shooting or burning pain. It usually is the result of nerve damage or malfunctioning of the nervous system. 
Opioids are often used to treat neuropathic pain; however, the repeated use of opioids can make the pain worse and cause opioid-induced hyperalgesia. If one has opioid-induced hyperalgesia, they become more sensitive to the pain.
Researchers at the Massachusetts General Hospital want to learn more about people with HIV and neuropathic pain. They do this by conducting a research study observing specific cells in the body. This research study looks into whether glial cells (the nervous system's immune cells) are more activated in the brains of people living with HIV and neuropathic pain compared to those living with HIV and no neuropathic pain. They also want to know if using opioids affects these cells. Researchers theorize that targeting these cells may help people living with chronic pain due to HIV.
Interested? Learn more about how you can contribute to HIV-related research!
Why Participate? 
Participants will be contributing valuable information that may benefit those with HIV in the future.

Participants will be helping to advance HIV-related research.
Your Rights
If you decide to participate in the study and later feel that you no longer wish to be part of it, you can withdraw at any time.

Any information that you provide will be kept strictly confidential, except as required by law.

Qualified health professionals will monitor your health as it relates to the study.

Your privacy will be maintained throughout the study.
Who Can Participate?
Men and women aged 35-80 years old who are HIV positive

Must have been on a stable antiretroviral regimen in the last 6 months

Must not have any conditions that would make having an MRI or PET scan not possible

Must be able to attend between 2-3 study visits at the research site over approximately 2-3 months. 1 is an office visit and 2 are imaging visits.
More Study Details 
The study team will explain the research study in its entirety but some details are:
Participants will be compensated for their time and effort.

This study involves doing MRI and PET scans.

There will be study procedures conducted via video call.

For all study procedures conducted via video call, study staff will provide you with information on how to access the video conferencing platform. We will launch the video conferencing in a private and secure area. To protect your privacy, we ask that you do not take screenshots, photographs, or recordings of any kind with any electronic equipment.  

There are 3 groups of people this study is recruiting:

Group 1: People who have HIV without neuropathic pain 

Group 2: People who have HIV who have neuropathic pain and are taking opioids 

Group 3: People who have HIV who have neuropathic pain and are not taking opioids 
About the Research Center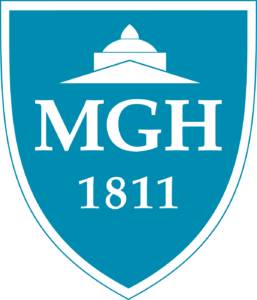 Massachusetts General Hospital
Mass General is the #1 research hospital in America and the only hospital to be recognized across all 16 specialties as assessed by the United States News & World Report. They offer high-quality, coordinated care. As the original and largest teaching hospital of Harvard Medical School, Mass General trains the next generation of leaders in science and medicine. 
Please note:
Due to the COVID-19 pandemic, the researchers would like to assure the participants that ensuring their and the study staff's safety is of utmost importance.
Study Location