Research Center: Boston University
Location: 635 Commonwealth Ave, Boston, MA 02215.
Lead Researcher: Deepak Kumar, PT, PhD
IRB: This study has been reviewed and approved by the Boston University Institutional Review Board
About the Study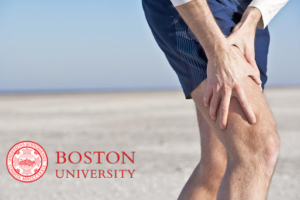 Do you experience chronic knee pain? You're not alone. Knee osteoarthritis affects over 600 million people worldwide and can cause debilitating pain and disability. But what if the key to better managing knee pain lies in the brain?
Researchers at Boston University are leading a potentially groundbreaking study exploring whether the brain activity in people with knee pain is altered and if it's linked to unhealthy movement patterns. By better understanding the relationship between brain activity and knee pain, more effective walking and exercise interventions could potentially be developed. Don't let knee pain keep you from the activities you love. Join this study today and become part of the solution!
Why Participate?
Participants will be compensated up to $75 for participating in this study. Compensation will only be provided to eligible participants who complete the study visit.
Participants will be contributing valuable information that may benefit those with knee osteoarthritis in the future.
Participants will be helping to advance medical research.
Your Rights
If you decide to participate in the study and later feel that you no longer wish to be part of it, you can withdraw at any time.
Any information that you provide will be kept strictly confidential, except as required by law.
Qualified health professionals will monitor your health as it relates to the study.
Who Can Participate?
Men and women aged between 50 and 75 years old
Participants who are experiencing knee pain
Participants must have a BMI of less than 40 kg/m2
Participants must not have had joint replacement for any hip, knee, or ankle joints
Participants must be able to walk for a minimum of 20 minutes without any assistive device
Participants must be able to come to Boston University for one study visit
More Study Details
The study team will explain the research in its entirety but some details are:
Participants will be in this study for a total of about 3.5 hours over one visit
During the study visit, participants will be asked to complete tests of physical function muscle strength, brain function, pain sensation, and surveys about overall health
About the Research Center: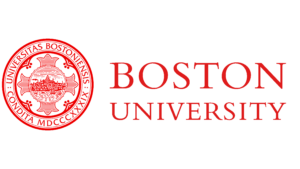 Boston University
Boston University is a leading private research institution with two primary campuses in the heart of Boston and programs around the world.
Please note:
Due to the COVID-19 pandemic, the researchers would like to assure the participants that ensuring their and the study staff's safety is of utmost importance.
Location