Research Center: Boston University
Location: Department of Physical Therapy and Athletic Training, Boston University at 635 Commonwealth Avenue, Boston 02215
Lead Researcher: Dr. Deepak Kumar
IRB: This study has been reviewed and approved by the Boston University Institutional Review Board
About the Study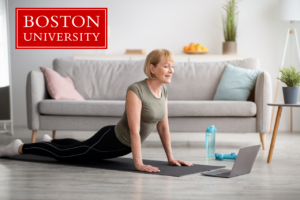 Knee osteoarthritis is a chronic disease of the knee joint that includes abnormal changes in all joint tissues and can cause pain and limitation of movements. Nearly 1 in 10 American adults have osteoarthritis, and the risk of developing it increases significantly after age 45.
Boston University is recruiting people with knee pain to participate in a telehealth program of traditional exercise or mindful exercise. Supervised versions of these treatments are not always accessible to people as they require a visit to a healthcare provider. This study aims to determine whether this approach can be provided to patients via telehealth to help reach more people who experience knee pain. This study is being conducted fully remotely and people can participate from their home.
Why Participate?
Participants will receive a potential treatment for knee pain at no cost.
Participants can receive the treatment and complete all assessments from their home.
Participants will be compensated up to $100 for participating in this study.
Participants may experience improvements in their knee pain and ability to cope with the stress that pain causes.
Participants will be contributing valuable information that may benefit those with osteoarthritis and chronic knee pain in the future.
Participation in this study is fully remote, and participation occurs at home, with no need for travel
Participants will be helping to advance medical research.
Your Rights
If you decide to participate in the study and later feel that you no longer wish to be part of it, you can withdraw at any time.
Any information that you provide will be kept strictly confidential, except as required by law.
Qualified health professionals will monitor your health as it relates to the study.
Who Can Participate?
Men and women who are 50 or older who have knee pain
Have access to high-speed internet and a device (e.g., tablet computer, desktop computer, smartphone) with a camera to participate in a 8-week telehealth program
Have BMI of less than 40kg/m²
More Study Details
The study team will explain the research in its entirety but some details are:
Participants with knee osteoarthritis will be given either a telehealth exercise intervention or a telehealth mindful exercise intervention. The participant or the researcher cannot select which treatment the participant will receive. The treatment will be selected randomly, like using a coin toss. Participants in both groups will receive 8 supervised treatment sessions (one time per week), along with a structured home exercise regimen, via telehealth over 8 weeks
Participants will fill in brief surveys every week and longer surveys at the start of the study, once the treatment is completed, and 6-weeks after the treatment is completed.
About the Research Center: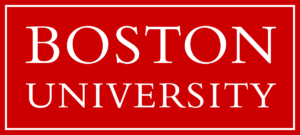 Boston University
Boston University has over 33,500 students from more than 130 countries, and over 10,000 faculty and staff. Its department of physical therapy is ranked among the best in the USA. The department offers postgraduate programs in rehabilitation sciences, an interdisciplinary field with focuses on enhancing both physical and psychosocial functioning
Please note:
Due to the COVID-19 pandemic, the researchers would like to assure the participants that ensuring their, and the study staff's safety is of utmost importance.
Location