Research Center: University of British Columbia
Location: This is a Kelowna/Vancouver-wide research study
Lead Researcher: Dr. Jonathan Little
About the Study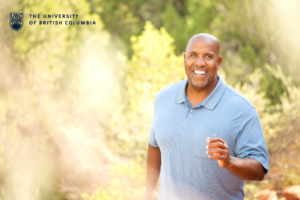 Did you know that ketone bodies can be an alternative fuel and energy source? Your body produces ketone bodies when you fast or consistently eat a low-carbohydrate "keto" diet. Studies have suggested that ketone supplements may help lower blood sugar without the need for additional dietary changes. Oral ingestion of ketones may therefore be an effective strategy to improve blood sugar control.
This study aims to investigate whether prolonged supplementation with ketone supplements is feasible for adults with type 2 diabetes. It also aims to determine whether ketone supplements can help with blood sugar control. The results of this study will be used to guide future recommendations on the utility of ketone supplements for improving health in individuals with, or at elevated risk for type 2 diabetes.
Why Participate?
Participants will receive a ketone supplement for type 2 diabetes or a placebo supplement at no cost for a 3-month period.
Participants will be compensated for participating in this study.
Participants may experience improvements in their blood sugar control.
Participants will be contributing valuable information that may benefit those with type 2 diabetes in the future.
Participants will be helping to advance medical research on ketone supplements and their effects on those with type 2 diabetes.
Your Rights
If you decide to participate in the study and later feel that you no longer wish to be part of it, you can withdraw at any time.
Any information that you provide will be kept strictly confidential, except as required by law.
Qualified health professionals will monitor your health as it relates to the study.
Who Can Participate?
Men and women aged 30-69 who are diagnosed with type 2 diabetes.
Must be on stable doses of glucose-lowering medications for at least 3 months.
Must not be following a ketogenic diet or taking ketone supplements.
Must not be using insulin or SGLT2 inhibitors (i.e., diabetes drugs with names such as, for example, Jardiance, Invokana, or Farxiga).
Must be able to commit to a 90-day trial.
More Study Details
The study team will explain the research in its entirety but some details are:
Participants will be sent a study kit to their address. The kit will contain i) physical copies of instructions and responsibilities; ii) a continuous glucose monitor reader and sensor; iii) measuring tape.
Participants will be randomly assigned to consume a ketone or placebo drink thrice daily.
Participants will be asked to complete questionnaires.
Participants will be asked to wear a continuous glucose monitor (CGM).
Participants will be asked to provide blood samples.
About the Research Center:

University of British Columbia
The University of British Columbia is a global center for teaching, learning, and research, consistently ranked among the top 20 public universities in the world. UBC embraces innovation and transforms ideas into action. Since 1915, UBC has been opening doors of opportunity for people with the curiosity, drive, and vision to shape a better world.
Please note:
Due to the COVID-19 pandemic, the study will be conducted remotely, allowing you to participate in the comfort of your own home. There will, however, be in-person visits to a local laboratory to provide a blood sample at the start and end of the trial.
Location