About the Study
Research Center: Injury Care Research
Location: 4850 N Rosepoint Way Ste 105, Boise, ID 83713, United States
Lead Researcher: Dr. Richard Radnovich
IRB Committee: This study has been reviewed and approved by the Advarra Institutional Review Board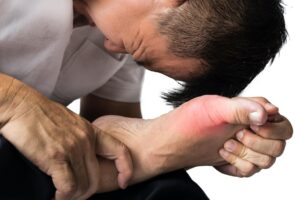 Refractory gout is when a patient is experiencing continuous symptoms. Gout can be a real pain, and flare-ups can have multiple triggers. This debilitating and disfiguring condition can cause an individual to hit the brakes and pause their daily activities as they fight to manage symptoms. Overall, this condition takes a toll on the quality of life.
This research study is looking into a potential new treatment that may help manage refractory gout symptoms. Researchers aim to provide possible relief to those suffering from gout symptoms and hopefully find ways to prevent flare-ups. This study could produce a potential therapy option for gout patients on top of the current standard of care therapies.
Why Participate? 
Participants may be able to get access to a potential therapy option at no cost.

Participants may get the opportunity to resume daily activities, reduce the need to take time away from work or their family, and improve the overall quality of their life.

Participants may be able to experience improvements and better manage their gout symptoms as well as prevent flare-ups.

Participants will be compensated up to $640 for participating in this study. Compensation will be provided to eligible participants for each study visit they complete.

Participants will be helping to advance gout-related research.
Your Rights
If you decide to participate in the study and later feel that you no longer wish to be part of it, you can withdraw at any time.

Any information that you provide will be kept strictly confidential, except as required by law.

Qualified health professionals will monitor your health as it relates to the study.
Who Can Participate?
Men and women aged 19 to 80 years old who have been diagnosed and are experiencing chronic refractory/symptomatic gout. This means the individual has either:

been diagnosed with gouty arthritis 

have a gout tophus (swollen, bulbous growths on your joints just under your skin)

3 or more flare-ups in the past year and a half

If the interested individual is a

female

, she must be of non-childbearing potential either through surgical sterilization or is post-menopausal (i.e., did not have her period for more than a year)

Must not have had any alcohol or substance abuse in the past year

Must be able to attend 17 study visits at the research site over approximately 7 months
Study Details
Participation in this research study involves 6 IV infusions at the research center which may take about 4 or more hours to complete.

Participants will have their uric acid levels (which are an indicator of gout flares) measured each month.
About the Research Center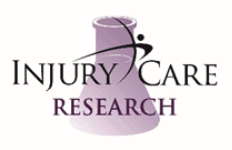 Injury Care Research 
Injury Care Research, located in the Boise, Idaho area is a dedicated medical research clinic. They specialize in Phase II-IV clinical trials, assigning one or more human participants to health-related interventions to evaluate the effects on health outcomes. Their mission is to conduct trials that seek to progress the quality of life and health of all by the development of new medications and devices that aid in advancing modern healthcare management and increasing the knowledge of disease. 
Please note:
Due to the current situation with the COVID-19 pandemic, the researchers would like to assure the participants that ensuring the safety of the participants as well as the study staff is of utmost importance.
Study Location