Research Centre: University of New South Wales, New South Wales 2052 Australia
Location: Study visits will be done virtually
Lead Researcher: Professor Xiaoqi Feng and Professor Alta Schutte
HREC: This study has been reviewed and approved by the UNSW Human Research Ethics Committees (approval number: HC210938)
Please note: This trial has finished recruiting and is not accepting new participants.
About the Study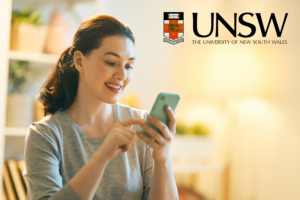 According to the Australian government, 1 in 10 adults live with hypertension. This is why researchers at UNSW are conducting a study to determine whether an online exercise program could help adults with hypertension. 
Participation in this study may  improve one's fitness and overall well-being. The findings will also potentially help experts to develop better approaches to treating hypertension. This information will potentially assist people with hypertension to access better care in the future.
Don't miss this unique opportunity to get proactive about health and fitness! Contribute to important research by signing up for this virtual research study today!
Why Participate?
Participants will be compensated up to $150 for participating in this study. Compensation will only be provided to eligible participants who complete the study

and return devices provided to participants.

Participants may experience improvements in blood pressure and fitness levels. 

Participants will be contributing valuable information that may benefit those with hypertension in the future.

Participants will be helping to advance medical research.
Your Rights
If you decide to participate in the study and later feel that you no longer wish to be part of it, you can withdraw at any time.

Any information that you provide will be kept strictly confidential, except as required by law.

Qualified health professionals will monitor your health as it relates to the study.
Who Can Participate?
Men and women aged 18 and older who have been diagnosed with hypertension

Must have a personal weighing bathroom scale

Must live in NSW, Australia

Must be able to walk 200 metres or around the block unassisted

Must have

access to a smartphone and the internet and feel comfortable using it to download an App for a blood-pressure device, complete online assessments, and join online video consultations with an Accredited Exercise Physiologist (AEP)

Must be willing to measure body weight, height, and waist circumference and complete assessments and surveys online at the beginning and end of the study

Must not need mobility aids, like a walking stick when walking

Must not currently engage in significant alcohol or drug use

Must be able to attend 7 virtual sessions over approximately 13 weeks
More Study Details
The study team will explain the research in its entirety but some details are:
Participation in this study involve wearing a wrist-based blood pressure device for seven consecutive days at baseline and after 3 months.

Participation in this study involve undergoing online exercise tests by an Exercise Physiologist at the beginning and end of the study.

Participation in this study involve taking part in a free personalised fitness program with an Accredited Exercise Physiologist for 3 months (7 online consultations)-if you are allocated (selected at random) to this group. Some participants (selected at random) will continue their usual care for 3 months. Participants must be willing to participate in this group if they are allocated to it.

Participation in this study involve sending the monitor and accessories back to the study team at the end of the 3-month study period.
About the Research Centre

The University of New South Wales
Founded in 1949, the University of New South Wales (UNSW), provides "world class education" across its seven faculties. The University's slogan of "Scientia corde mente et manu" – Knowledge by Heart, Mind and Hand, sums up its core philosophy: For its research serve society by actively addressing relevant challenges facing society today through the sharing of knowledge and facilitating new discoveries. 
Please note:
The study will be conducted remotely which means there will be no in-person visits, allowing you to participate in the comfort of your own home.