Please note: This trial has finished recruiting and is not accepting new participants.
Research Center: Applied Science and Nutrition
Location: 362 Water Street, Fortitude Valley QLD (click for map)
Lead Doctor: Dr Elizabeth Steels   
Ethics Committee: Approved by the Queensland Clinical Trials Network Human Research Ethics Committee
Background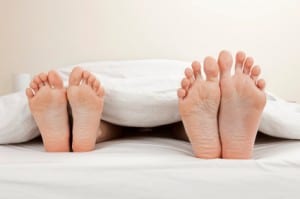 Applied Science & Nutrition, The University of Southern Queensland and The Centre for Integrative Clinical and Molecular Medicine at The University of Queensland are conducting a research study to determine the effect of the herbal medicine Fenugreek on the enhancement of sexual function and libido in women. A June 2011 study at the Australian Centre for Integrative Clinical and Molecular Medicine found men aged 25 to 52 who took a Fenugreek extract twice daily for six weeks scored 25% higher on tests gauging libido levels than those who took a placebo.
This study is recruiting female participants to evaluate the efficacy of Fenugreek seed extract on female libido, weight, stress levels, energy levels and general quality of life over eight weeks. The study requires one visit in New Farm, two blood tests and two phone call interviews during this time. Participants will have access to a further 6 month supply of the herbal extract.
Benefits of Participation
The herbal extract may increase libido levels.
The herbal extract may have other positive benefits on weight, stress levels and/or energy levels.
The herbal extract will be provided at no cost, and upon completion participants will receive 6 months supply at no cost.
Participants' health will be monitored by qualified health professionals.
Participants will be helping to advance medical research.
Who Can Participate?
Females aged 25 to 50 whom are generally healthy, and
Have a regular sexual partner, and
Are willing to use contraception, and
Are not on anti-depressant or statin (cholesterol) medication, and
Are not pregnant