Research Center: Illawarra Health and Medical Research Institute, University of Wollongong
Location: Building 32, University of Wollongong, Northfields Ave, Keiraville NSW 2522
Lead Researchers: Dr. Monique Francois and Brooke Russel (PhD student)
Ethics Committee: This study has been reviewed and approved by The Joint University of Wollongong (UOW) and Illawarra Shoalhaven Local Health District (ISLHD) and Medical Human Research Ethics Committee 2019/ETH09856
Background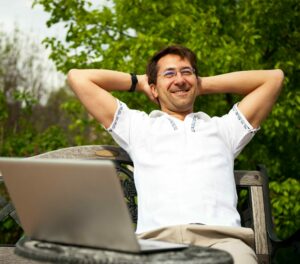 Type 2 Diabetes (T2D), characterised by high blood sugars, is a chronic disease that is rapidly increasing in Australia. This condition, when poorly controlled, is linked with cardiovascular (heart) disease. People with Type 2 diabetes experience high blood sugar levels before eating in the morning and/or after a meal. In particular, these peaks/large rises in blood  sugar levels cause inflammation and damage the blood vessels. This heightens their risk of heart disease. Researchers are seeking ways to help those with Type 2 Diabetes better manage their condition to prevent heart disease progression.
Regular physical activity or exercise (i.e., walking) has been shown to immediately lower blood sugar levels. This research study seeks to determine the feasibility and effectiveness of scheduling exercise at a specific time of day (individualised to the person) to reduce peak blood sugar spikes and therefore reduce cardiovascular (heart) disease risk in people with Type 2 Diabetes. 
Interested participants must be between the ages of 40 and 75 years old. They must be diagnosed with Type 2 Diabetes. Participants must be willing to comply with all the necessary study requirements.  
Why Participate? 
You may be able to better manage your Type 2 Diabetes.

You will be given valuable feedback on your blood glucose control from a glucose monitoring device. The device provides a reading every 5 minutes without the need for finger pricks.

You will be able to have a DEXA body composition scan. It measures changes in your body composition which includes (but is not limited to) body fat and muscle mass.

You will be part of an at-home supported exercise program. Studies have shown that there are countless health benefits linked to daily exercise.

You will receive information on your current physical activity and sedentary patterns.

You will be helping to advance medical research.
Your Rights
If you decide to participate in the study and later feel that you no longer wish to be part of it, you may withdraw at any time.

Your records relating to this study and any other information received will be kept strictly confidential, except as required by the law.

Qualified health professionals will monitor your health as it relates to the study.
Who Can Participate?
Adults between the ages of 40 to 75 years old who are diagnosed with Type 2 Diabetes.

Located anywhere in Australia

Able to attend 5 online study sessions (telehealth) as well as comply with the following study requirements for over approximately 5 months:

Must be willing to do home based exercises (walking)

Must be willing to

wear a continuous glucose monitor and an activity monitor
About The Research Center: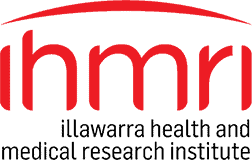 Illawarra Health and Medical Research Institute
Established in 2008, the Illawarra Health and Medical Research Institute (IHMRI) is a not-for-profit-charity that supports health and medical research in the Illawarra-Shoalhaven region of New South Wales, Australia.
We provide our affiliated researchers with a  range of services to help them find new insights into disease and illness, devise prevention strategies, and develop more effective treatments and health care services.