About the Study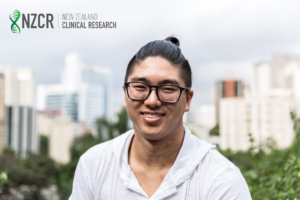 Cancer treatments have come a long way, but more treatments are on the horizon. Researchers are exploring a potential cancer treatment. This new potential medication may pave the way for more options for cancer patients.
Researchers are inviting healthy males to join this paid clinical trial. If you are generally healthy and want to advance medical research, consider joining!
This study makes use of an already approved medication called Herceptin (trastuzumab). CuraTeQ has developed its own version of this medication, called BP02. CuraTeQ is using this clinical trial in order to prove that BP02 works similarly to Herceptin and to determine how the body responds to the medication. This is what's known as a biosimilar study. These studies compare new medications to other similar ones and are incredibly important as they increase the number of options available to patients as well as provide more cost-effective options.
Who Can Participate?
Men aged 18 to 65

Must have a BMI between 18 to 30kg/m²

Must be willing to use highly effective forms of contraception and be willing to refrain from donating sperm or becoming a parent

until 9 months after the last dose of the study drug

Must smoke less than 5 cigarettes a week

Must not have a history of allergies to drugs or medication

Must not have used any prescription or non-prescription drugs including anti-depressants, and herbal and dietary supplements within the past 14 days
Your Rights
If you decide to participate in the study and later feel that you no longer wish to be part of it, you can withdraw at any time.

Any information that you provide will be kept strictly confidential, except as required by law.

Qualified health professionals will monitor your health as it relates to the study.
Why Participate? 
Participants may help researchers further develop cancer treatments.

Participants will be compensated for participating in this study 

up to a sum of $4800 (before tax). 

Participants will be helping to advance medical research.
This research study is taking place in several locations. To see if there is a research site near you, please see below.   

Research Site 1: New Zealand Clinical Research – Auckland
Location: 3 Ferncroft Street, Grafton, Auckland 1010, New Zealand
Research Site 2: New Zealand Clinical Research – Christchurch
Location: Level 4/ 264 Antigua Street, Christchurch 8011, New Zealand
Research Site 3: New Zealand Clinical Research – Hamilton
Location: 1b/300 Grey Street, Hamilton East, Hamilton 3216

Please note that participants are needed urgently, recruitment will be ending soon and dosing will be done within the next month.