About the Study
Research Center: University of Oklahoma Health Sciences Center (OUHSC)
Location: Oklahoma City, United States, 73104 (virtual and socially-distanced sessions available)
Lead Researcher: Amy M. Cohn, PhD
IRB Committee: This study has been reviewed and approved by the University of Oklahoma Health Sciences Center (OUHSC) Institutional Review Board.
The University of Oklahoma is an equal opportunity institution. IRB #10974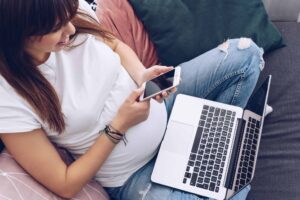 Women who continue to smoke during pregnancy increase the chances of exposing themselves and their baby to harmful substances. A recent research study, called Quit4Baby, found 22% of pregnant smokers were using e-cigarettes. Pregnant women use e-cigarettes as an alternative because it is believed that it has lower or does not contain nicotine. However, most e-cigarettes do contain nicotine in detectable but less harmful levels.
This study seeks to understand the patterns of e-cigarette and tobacco use and other health behaviors during pregnancy. This research study is being conducted because very little is known about the use and impact of tobacco products, like e-cigarettes, during pregnancy. Researchers hope that this study will spur the development of policies and information campaigns about the health effects of e-cigarette use during pregnancy.
Why Participate?
Participants will be contributing valuable information that may benefit other pregnant mothers and their babies in the future.

Participants can be compensated up to $429 for participating in this study.

Participants will be helping to advance women's health research.
Your Rights
If you decide to participate in the study and later feel that you no longer wish to be part of it, you can withdraw at any time.

Any information that you provide will be kept strictly confidential, except as required by law.
Who Can Participate?
Women aged 18 to 44 years old who are currently pregnant

Located in the Oklahoma City metro area

Must be using e-cigarettes or other tobacco products in the past month 

Must be able to comply with the study requirements for over approximately 3 months. Interested individuals can opt to do video or in-person study visits.
Key Study Details
Participation in this study involves but is not limited to:
Completing assessments one time at the beginning and end of the study. These assessments can be done in-person or online.

Completing short daily online surveys through a smartphone application for 3 months.

Measuring frequency of e-cigarette use,  tobacco use, and other health behaviors. Participants will be given a handheld device to measure smoke exposure- the study team can further explain the process. 
About the Research Center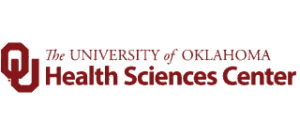 University of Oklahoma Health Sciences Center
Every day, the University of Oklahoma Health Sciences Center strengthens the state's healthcare workforce, discovers new treatments for disease, and provides Oklahomans a unique resource for highly skilled, compassionate care across all children's, women's, and adult specialties. OUHSC is dedicated to improving the quality of life for those we serve – both today and for future generations.
Please note:
In order to protect your health and the health of staff members, the study procedures may vary due to COVID-19. You have the option to complete the study remotely or in person. If you select the remote option, you will be asked to provide consent online, complete the baseline survey online, and then begin the daily phone surveys after that. One of the research staff will schedule a brief phone call with you to explain your options on how to move forward with this research study.
Study Location