About the Study
Research Center: University of San Francisco
Location: This is a global virtual research study
Lead Researcher: Cheryl Tien, MS
IRB Committee: This study has been reviewed and approved by the University of San Francisco Institutional Review Board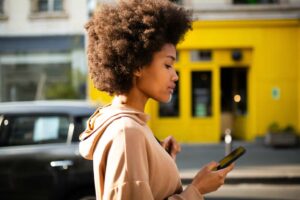 Social media is a powerful platform where people share their stories every day. Recently, the hashtags like "#MeToo" and "TimesUp" have been trending on the internet. Sexual violence survivors have been taking to social media to share their experiences with sexual harassment and assault. Through these efforts, it raises awareness of how common sexual harassment is and how it dramatically impacts the survivor's life. Researchers are focusing on developing prevention and treatment programs for sexual assault survivors. 
This is a global virtual research study that seeks to better understand the reasons behind victims sharing their experiences on social media or other platforms. Through answering online surveys, researchers may be able to enhance better prevention and treatment options. This study hopes to help improve sexual assault recovery, reduce the stigma of disclosing sexual assault, and ultimately increase awareness around sexual assault, leading to prevention.
Why Participate? 
Participants may help researchers develop better prevention, treatment, and therapy options for those who have experienced sexual trauma. 

Participants may help the community of survivors heal from sexual trauma in the future.

Participants will be helping to advocate research that may reduce stigma and increase awareness. 

Participants can join this research study in the comfort of their own home (i.e., no study visits). They will only need to answer an online survey once.
Your Rights
If you decide to participate in the study and later feel that you no longer wish to be part of it, you can withdraw at any time.

Any information that you provide will be kept strictly confidential, except as required by law.

Qualified health professionals will monitor your health as it relates to the study.
Who Can Participate?
Adults aged 18 years old or older who have experienced unwanted sexual contact as an adult

Must have shared their experience with others through social media or any other means/platforms

Must be able to read and communicate in English

Must be willing to complete a 30 to 45-minute

anonymous

online survey
Study Details 
This study will

only

involve completing

one

30 to 45-minute online survey.

During this study, participants will be asked to rate their reasons for disclosing their assault on a scale from 1-5. If multiple assaults have been experienced, participants must consider the first time they have experienced assault at the age of 18 or later. 

Participants will NOT be asked about the details regarding their assault.
If anything you have read here makes you feel uncomfortable, please talk to a trusted confidant or provider about what you are feeling and experiencing.
About the Research Center
University of San Francisco
The University of San Francisco embodies the spirit of the city that surrounds it: Sharp minds. Big hearts. Independent spirits. At USF we see you, hear you, help you — and challenge you to change the world for the better. At USF, reason, religion, science, and spirituality are friends, not enemies. USF sees the world with a sense of awe and wonder, and with a thirst for answers to the world's most complex questions.