About the Study
Research Center: Georgia State University
Location: Atlanta, GA 30303, United States (Some study activities will be done virtually)
Lead Researcher: Claire Adams Spears, Ph.D
IRB Committee: This study has been reviewed and approved by the Georgia State University Institutional Review Board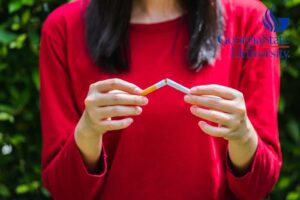 Quitting smoking is one of the biggest changes people can make to improve their health. When people quit smoking, they reduce their chances of getting severe medical conditions and can live longer and healthier lives. However, not everyone has equal access to support that may help them quit smoking.
Researchers from Georgia State University want to determine the best ways to help people quit smoking. They aim to focus on helping people quit by providing free nicotine patches and quitting advice. 
Why Participate? 
Participants will be provided free nicotine patches and advice to help them quit smoking.

Participants may find that this study helps them quit smoking. 

This research may also help others by improving future programs to help people quit smoking.

Participants will be paid for their time completing surveys as part of the study.
Your Rights
If you decide to participate in the study and later feel that you no longer wish to be part of it, you can withdraw at any time.

Any information that you provide will be kept strictly confidential, except as required by law.
Who Can Participate?
Men and women aged 18 and above 

Must smoke cigarettes

Must be interested in quitting smoking

Must be able to meet at the research site and attend virtual group sessions via Zoom for 2 hours, once every week for 8 weeks 

Throughout the study, eligible participants will be asked to complete surveys that take up to 10 hours over about 6 months

Participants must have a valid home address in the greater Atlanta, GA area
Key Study Details 
The study team can explain the research study in its entirety but some study details are:
Participants will be randomly placed in one of four quit smoking programs.
All participants will get nicotine patches, nicotine lozenges, and advice for quitting.

Two of the programs will also require participants to join group sessions on Zoom on Thursdays during the day. Each session will last 2 hours.

Participants will be asked to complete questionnaires and surveys about their smoking and mood. The short-surveys will come to their phone as text messages and will also be sent by email.
Participants without a phone will be allowed to borrow a phone from the study team. 

Participants will be completing questionnaires before the start of the program, four times during the program, and again at 1 month and 4 months after the end of the program.

Participants will be asked to breathe into a device to see how much carbon monoxide is in their breath.
Participants will be asked to place a saliva swab under their tongues to measure nicotine in their bodies.
About the Research Center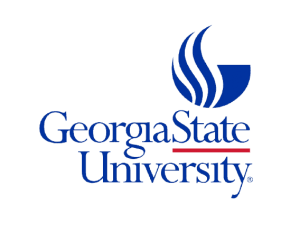 Georgia State University
Georgia State University is an enterprising urban public research institution in Atlanta, the leading cultural and economic center of the Southeast. A national leader in graduating students from diverse backgrounds, Georgia State provides a rich experience with award-winning housing, hundreds of student clubs and organizations, and one of the most diverse student bodies in the country. Students, faculty and alumni enjoy a unique campus personality and culture based on ambition, hard work, dedication and perseverance.
Please note:
Due to the current situation with the COVID-19 pandemic, the researchers would like to assure the participants that ensuring the safety of the participants as well as the study staff is of utmost importance.
Study Location