About the Study
Research Center: Medical Research Center of Miami II
Location: 3971 SW 8th St #209, Coral Gables, FL 33134, USA
Lead Researcher: Caridad Mayte Cancio Vega, MD
IRB Committee: This study has been reviewed and approved by the WIRBI Institutional Review Board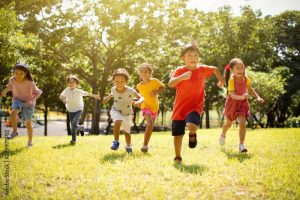 Living with allergic rhinitis can be challenging, especially when allergy season is in full bloom or even when you're in the comfort of your own home. While its symptoms aren't life-threatening, stuffy sinuses, itchy eyes, and constant sneezing can negatively affect your child's quality of life. This research study may help your child live their life to the fullest, without being burdened by allergies.
This research seeks to determine if a new treatment can improve allergy symptoms in children who have dust mite-induced allergic rhinitis. It aims to study whether this new treatment may reduce your child's need for their usual allergy medications. The results of this study may help researchers learn more about potential treatments for children who have dust mite allergies. 
Why Participate?
Participants may receive a new potential treatment for dust mite allergies at no cost.

Participants may experience improvements in their breathing and allergy control. 

Participants will be contributing valuable information that may benefit those with dust mite allergies and symptoms of allergic rhinitis in the future.

Participants will be compensated $100 for each study visit they complete. Compensation will only be provided at the end of each visit.

Participants will be helping to advance medical research on helping kids with dust mite allergies.
Your Rights
If you decide to participate in the study and later feel that you no longer wish to be part of it, you can withdraw at any time.

Any information that you provide will be kept strictly confidential, except as required by law.

Qualified health professionals will monitor your health as it relates to the study.
Who Can Participate?
Children aged 5-11 who are diagnosed with allergic rhinitis

Must have a history of allergic rhinitis when exposed to house dust mites for 1 or more years

Must have allergic rhinitis symptoms despite receiving allergy treatments

Must not have asthma requiring emergency treatment or daily use of more than 400 mcg of budesonide

Must be able to attend 7 study visits at the research site over approximately 13-14 months
Key Study Details
The study team will explain the research study in its entirety but some details are:
Participants will be randomly assigned to 2 groups- one will receive the study medication while the other will receive a placebo. 

The study medication will be a once-daily tablet. This medication has been approved for the treatment of allergic rhinitis in adults and adolescents (12-17 years old) in Australia, Japan, and parts of Europe and Asia, as well as in adults in North America.

Participants will be asked to complete 2 telephone calls with the study staff. 

Participants will be asked to complete eDiary entries during the following periods: for three weeks after visit 2, four weeks after visit 3, two weeks after each of the telephone calls, and eight weeks after visit 6.

The eDiary looks like a smartphone and contains questions regarding rhinoconjunctivitis and asthma symptoms, medications used, as well as awakenings during the night.

Participants will be asked to complete questionnaires and donate a small amount of blood. 
About the Research Center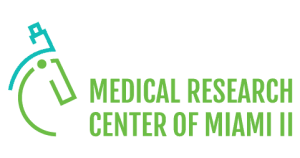 Medical Research Center of Miami II
Medical Research Center of Miami II, Inc. is a center with a team of dedicated investigators and sub-investigators, who have many years of experience in medical research. All their researchers offer quality and honesty with which they conduct clinical studies. The main objective of the center is to improve current treatments for different diseases. To achieve this goal, we have doctors and health workers with excellent reputations. 
Please note:
Due to the COVID-19 pandemic, the researchers would like to assure the participants that ensuring their and the study staff's safety is of utmost importance.
Study Location