Research Center: Energy Balance and Nutrition Laboratory – University of Delaware
Location: 100 Discovery Blvd, Newark, DE 19713
Lead Researchers: Jillian Trabulsi, Ph.D.; R.D. and Lynn Ferro
IRB: This study has been reviewed and approved by the University of Delaware Institutional Review Board
About the Study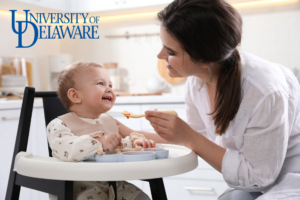 A healthy gut contains a diverse collection of bacteria. These bacteria help shape the 'gut-microbiome.' This development is ongoing, however, infancy plays an important role in forming a robust microbiome and overall health. Babies acquire bacteria from their mothers during delivery, from human milk and/or formula milk, and with the introduction of foods. After foods are introduced, and as infants age, the gut microbiome becomes less changeable, so getting an infant's initial balance of gut bacteria 'right' could be helpful to overall health.
Researchers at the University of Delaware are performing a research study to learn more about the importance of the first foods babies eat and the effect of specific first foods on infants' gut microbiomes. Scientists also want to see if an infant's first foods have a lasting effect on their gut health. This information may help to develop recommendations on which foods are best to introduce to babies first in order to foster a healthy gut microbiome and potentially help infants to lead healthier lives.
Why Participate?
Participants will be compensated up to $285 in Amazon gift cards for participating in this study.

Participants will be contributing valuable information that may help develop recommendations about which foods babies should eat first to foster a healthy gut microbiome.

Participants will be helping to advance medical research.
Your Rights
If you decide to enroll your baby in the study and later feel that you no longer wish to be part of it, you can withdraw at any time.

Any information you provide will be kept strictly confidential, except as required by law.

Qualified health professionals will monitor your baby's health as it relates to the study.
Who Can Participate?
Infants aged 5 – 8 months who were born vaginally 

Parents or legal guardians of infants must also join the study, provide their consent, and be age 18 and over

Infants who were born between 37 and 42 weeks gestation

infants who are exclusively fed breastmilk

Infants who are developmentally ready to begin consuming solid foods. This means the baby has good head and neck control, can sit upright when supported, and has at least doubled their birth weight

Infants who do not have gastroesophageal reflux, malabsorption syndromes, Celiac disease, Crohn's disease, family history of food allergies to oatmeal, beef, carrot, or prune containing products

Infants who have not yet started consuming solid foods

Infants (and their nursing mother) who have not had antibiotics within the past month

Parents or legal guardians able to attend 2 study visits with their infant at the research site over approximately 2 weeks
More Study Details
The study team will explain the research in its entirety but some details are:
This study involves 2 in-person visits and at-home tasks over approximately 2 weeks. The total time commitment will be approximately 4 hours over the study's duration. 

Both in-person visits will last approximately 45 minutes each. They will involve data collection, weighing and measuring of the infant, and receiving/returning study materials for home use. 

At home, parents/guardians will be asked to feed the study-provided infant food to their infant three times per day (2oz each feeding) for 7 days. On day 7, they will switch to feeding an infant oatmeal cereal to their infant three times per day for 7 days. The study team will do telephone check-ins with the parent/guardian throughout the study to ask and answer any questions. Parents/guardians will also collect daily stool samples and fill out dietary records on pre-specified days throughout the study.
About the Research Center: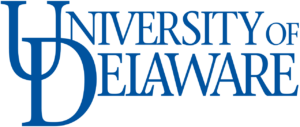 University of Delaware
One of the oldest Universities in the United States, the University of Delaware is "committed to excellence in undergraduate and graduate education, research, and service." It is ranked in the top 150 tertiary institutions in the US and offers a variety of associate, bachelor, master's, and doctoral programs.
Please note:
In light of the COVID-19 pandemic, the University of Delaware continues to prioritize the health and safety of our community. Guidance from the CDC and Delaware Division of Public Health is consistently monitored to ensure the safety of study participants and study staff.
Study Location