Research Center: University of Delaware
Location: Delaware, USA (in-person visits) or virtual visits via Zoom
Lead Researcher: Dr. Lauren Covington
IRB: This study has been reviewed and approved by the University of Delaware Institutional Review Board
About the Study
Sleep is an essential part of human life that is needed to feel your best and stay healthy. It's argued that stress interferes with sleep. Daily stress can reduce how much you sleep, and lack of sleep can make you feel more stressed out. It's a vicious cycle!
Sleep patterns in young children are important. Toddlerhood is when sleep behaviors are formed. This study aims to learn about how family stress affects sleep in caregivers and their toddlers. A better understanding of this relationship could help to improve sleep in families.
If you are an adult caring for a child aged 12- 47 months (1-3 years) and want to better understand how stress affects your family's sleep, consider joining this study!
Why Participate?
Participants will be compensated up to $325 for participating in this study.
Participants may experience improvements in their quality of sleep and sleep behaviors.
Participants will be contributing valuable information that may help improve people's sleep and overall health in the future.
Participants will be helping to advance medical research.
Your Rights
If you decide to participate in the study and later feel that you no longer wish to be part of it, you can withdraw at any time.
Any information that you provide will be kept strictly confidential, except as required by law.
Qualified health professionals will monitor your health as it relates to the study.
Who Can Participate?
Men and women aged 18 and up who have toddlers aged 12-47 months old (1-3 years). Adult participants must be the child's primary caregiver (i.e., the biological or adoptive parent or legal guardian)
The primary caregiver or the child must not be diagnosed with a sleep disorder or use sleep medications (prescription, over-the-counter, or herbal).
Caregivers must live in the same household as the toddler at least 4 nights/per week.
Caregiver must not be pregnant.
Family must be eligible for federal funding (e.g., WIC or SNAP benefits, free lunch program)
Participants must be able to attend 2 study visits at the research site or virtually on Zoom, and complete study protocol over approximately 14 days.
More Study Details
The study team will explain the research in its entirety but some details are:
Participants will be asked to complete several questionnaires
Adult and child participants will be asked to wear a small device to track sleep, keep a light/temperature sensor in the bedroom(s), and will complete a daily survey about sleep, stressful events during the day and coping strategies. You will complete these measures over 14-days.
The study will require two visits at the start and end of the 2 weeks.
The visits will occur in person at the University of Delaware or via Zoom. The daily diaries will take less than 20 minutes per day.
About the Research Center: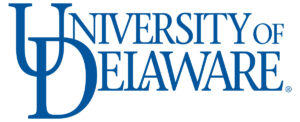 University of Delaware
The sleep and circadian health research program at the University of Delaware is focused on understanding how the amount, timing, regularity, and patterns of daily behaviors (namely sleep, physical activity, and eating) may play a role in chronic disease development, especially in people at high risk for heart, metabolic, and lung diseases. The program wants to develop sleep-based interventions to improve health in high-risk and underrepresented groups.
Please note:
Due to the COVID-19 pandemic, the researchers would like to assure the participants that ensuring their and the study staff's safety is of utmost importance.
Location