Research Center: Vanderbilt University Medical Center (VUMC)
Location: 1601 23rd Ave S, Nashville, TN 37212, United States
Lead Researcher: Warren D. Taylor, MD
IRB Committee: This study has been reviewed and approved by the Vanderbilt University Medical Center (VUMC) Institutional Review Board
Background
Depression in older adults can be difficult to treat. While there are many commercially available antidepressants, they may not always help treat all symptoms. Depression in older adults is often characterized by problems with memory. Currently, there is no approved treatment by the U.S. Food and Drug Administration (FDA) to treat memory and depression.
This research study seeks to learn whether an investigational medication can help improve depression symptoms and memory performance among older adults with depression. This study may help participants have a better understanding of their depression and a plan to help them recover.
Interested participants must be 60 years old or older who are currently depressed or experiencing symptoms of depression. Participants must comply with the necessary study requirements. Compensation will be made available to eligible participants.
Why Participate? 
You may experience improvements to your depression symptoms and problems with memory. 

You may be contributing valuable information that may benefit others in the future.

You will be compensated up to $600 to $885 for participating in this study.

You will be helping to advance mental health research.
Your Rights
If you decide to participate in the study and later feel that you no longer wish to be part of it, you may withdraw at any time.

Your records relating to this study and any other information received will be kept strictly confidential, except as required by law.

Qualified health professionals will monitor your health as it relates to the study.
Who Can Participate?
Men and women aged 60 years old or older who have depression or are experiencing symptoms of depression.

Participants must not have had problems with alcohol or substances in the past year.

Participants must be able to attend 4-7 study visits at the research site over approximately 9-15 weeks. This study may also involve 6 telephone visits.

Participants will also have 2-3 brain scans. The brain scans are done using either Magnetic Resonance Imaging (MRI) or Positron Emission Tomography (PET) scan, the study team can further discuss this with participants. 
About the Research Centers: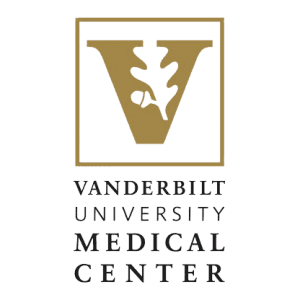 Vanderbilt University Medical Center (VUMC)
Managing more than 2 million patient visits each year, Vanderbilt University Medical Center (VUMC) is one of the largest academic medical centers in the Southeast, and is the primary resource for specialty and primary care in hundreds of adult and pediatric specialties for patients throughout Tennessee and the Mid-South. It is home to several research programs, including research investigating new treatments for depression in older adults.
Please note:
Due to the current situation with COVID-19 pandemic, the study team would like to point out the following:
The research site does not treat COVID-19 patients and/or suspected COVID-19 patients.

The research site's waiting area is spacious enough that participants will not be within close proximity to each other.

Hand sanitizers are available at the research site.

The research staff adheres to strict hygienic practices as well as other safety measures to prevent the spread of COVID-19. 

Any staff suspected to have COVID-19, or has come into contact with someone who has COVID-19, will automatically undergo a voluntary quarantine for 14 days.

Interested participants will not be left waiting for a long period of time and will be quickly attended to. 

Parking is available at the research site.

The research site/institution is taking all precautionary measures to ensure the safety of the study participants.