Research Centre: Melbourne Brain Centre Imaging Unit, The University of Melbourne
Location: Kenneth Myer Building, 30 Royal Parade, Parkville, VIC 3052, Australia
Lead Researcher: Trevor Steward, PhD
HREC: This study has been reviewed and approved by the University of Melbourne Human Research Ethics Committee [HREC Number: 22347]
About the Study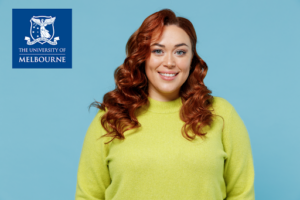 Did you know that at least 4% of Australians suffer from eating disorders such as binge eating disorder and bulimia nervosa? These conditions can profoundly impact both physical and mental health.
Researchers at the University of Melbourne are interested in better understanding the link between the brain and how we eat. In particular, they want to explore how brain activity influences binge eating episodes. They also want to study the contribution of stress, negative thinking patterns, and genetic and hormonal factors. With the knowledge gained from this study, researchers hope to contribute to the development of personalised and effective treatments to alleviate the burden of binge eating on individuals, caregivers, and society as a whole.
Why Participate?
Participants will be compensated $100 for participating in this study. Compensation will only be provided to eligible participants who complete the study.

Participants will have the opportunity to enrol in a project evaluating an eHealth intervention targeting eating disorder symptoms.

Participants will be contributing valuable information that may benefit the treatment of those with eating disorders in the future.

Participants will be helping to advance medical research.
Your Rights
If you decide to participate in the study and later feel that you no longer wish to be part of it, you can withdraw at any time.

Any information that you provide will be kept strictly confidential.
Who Can Participate?
Men and women aged between 18 and 40 years old who are currently experiencing binge eating

Must not be diagnosed with a psychotic disorder, bipolar disorder, obsessive-compulsive disorder or autism spectrum disorder

Must not have any major hearing or sight difficulties

Must not have any serious medical conditions such as traumatic brain

injury, stroke, epilepsy, or multiple sclerosis

Must not have a substance and/or alcohol dependence

Must not feel nervous in small spaces (i.e., in an elevator or in a crowded space) and be willing to undergo MRI head scanning

Must not have any metal in your body (e.g., teeth braces or a pacemaker) or any piercings or jewellery you can't remove (however, a dental retainer is fine)

Must not have a lactose intolerance or any other dietary restrictions that would prevent you from consuming chocolate milk

Must be able to attend a single two-hour study visit at the Melbourne Brain Centre Imaging Unit on a Tuesday Morning
More Study Details
The study team will explain the research in its entirety but some details are:
Prior to starting the study, participants will have a phone interview covering their mental health history to determine eligibility for the study.

Participation in this study includes several psychological questionnaires that will be completed online after the phone call with a member of the research team.

To investigate the impact of genetics and hormones in binge eating, participants will be asked to provide a blood sample, which will be taken by a qualified phlebotomist (a trained professional who collects biological samples) at the beginning of the MRI scanning session.

Participants will complete one visit to the Melbourne Brain Centre Imaging Unit at the University of Melbourne, lasting around 2 hours. First participants will be asked to provide a blood sample and complete some in-person questionnaires. Second, participants will undergo magnetic resonance imaging (MRI) scanning (lasting 60 minutes). These scans will take place on Tuesday mornings.
About the Research Centre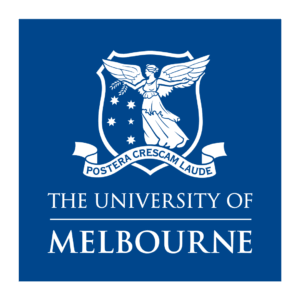 The University of Melbourne
At number one in Australia and ranked 34th globally, the University of Melbourne is "committed to being one of the finest universities in the world." Its researchers are dedicated to making contributions that may enrich the lives of others whilst tackling problems that exist today and potentially in the future.
Location