About the Study
Sample Collection Coordinator: Allphase Clinical Research Inc. 
Location: This is a nationwide virtual sample collection
IRB Committee: This study has been reviewed by the Advarra Institutional Review Board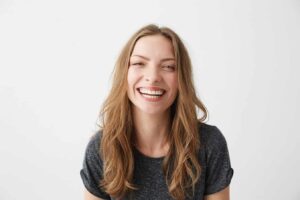 This study seeks to obtain information from testing of urine samples provided from healthy female individuals who are actively attempting to get pregnant so as to get more information on hormone levels from impending ovulation to the time around an expected period.  
Researchers are inviting women who are attempting to get pregnant and are between the ages of 21 and 35 years old. Participants must be willing to comply with the necessary study requirements. Compensation for eligible female individuals will be provided for each study requirement they complete.
Why Participate? 
Participants will be compensated with a $40 electronic gift card for each cycle provided sample. You will also receive a $100 electronic gift card if you have a confirmed pregnancy and provide 2 additional weeks of samples.
Your Rights
If you decide to participate in the study and later feel that you no longer wish to be part of it, you may withdraw at any time.

Your records relating to this study and any other information received will be kept strictly confidential, except as required by law.
Who Can Participate?
Women aged 21 to 35 years old who are actively trying to get pregnant.

Participants must be able to commit to provide samples for about 1 to 6 months. Participation will involve collecting and shipping urine samples. 

Participants may be asked to comply with the following requirements:

Participants will be sent their first month's sample collection kit. They will be required to collect 1 urine sample every day of at least 60mL in a urine collection cup starting on Day 1 of their menstrual cycle (for a maximum of 6 menstrual cycles). If the participant becomes pregnant during this time their sample collection will end after they provide 2 additional weeks of samples following confirmation of the pregnancy by their physician.

Participants are to store their urine samples in their fridge for up to 1 week prior to shipping them via FedEx courier every Wednesday. Every Wednesday FedEx will deliver a shipping box to their address and they will have to pack the samples in the box for a return pick up by FedEx before the end of the day. The FedEx drop-off and pick-ups will all be scheduled for the participant.   

Participants will receive communications throughout the study via email. It is important to note that during their participation in the study, they will not be able to unsubscribe from these communications as this is the only method of receiving important instructions and reminders. Participants may also be required to respond to some of these communications.
Please note: the participant's identity will remain private. Their name, contact information and address will be used for the purposes of shipping the sample collection kits, FedEx drop-off and pick-up of the sample boxes and to send the electronic gift card(s). Participants will be assigned a participant ID to keep their identity anonymous and all communications and shipments will be addressed to EPUC Study Participant. 
About the Research Center

Allphase Clinical Research Inc.
Allphase Clinical Research Inc is a Calian Group company (TSX: CGY), is a full-service Contract Research Organization (CRO) celebrating 20 years of providing exceptional quality and service excellence to its pharmaceutical, biotechnology and medical device clients with early-stage to post-market approval products.
Please note:
Due to the current situation with the COVID-19 pandemic, it should be noted that:
This is a virtual sample collection which means you can participate in the comfort of your own home. 

There will be no in-person visits or clinic appointments in this study.

There is also no need to have close interactions with any person.