Research Center: NCIRE, The Veterans Health Research Institute; San Francisco Veterans Affairs Health Care System
Location: This is a state-wide virtual research study (excluding HI and AK)
Lead Researcher: Anne Richards, M.D., M.P.H.
IRB: This study has been reviewed and approved by the University of California San Francisco Institutional Review Board
About the Study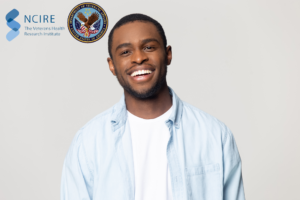 Researchers from SFVA/NCIRE, The Veterans Health Research Institute are exploring sleep disturbances caused by nightmares and Post-traumatic Stress Disorder (PTSD). According to the Department of Veterans Affairs, PTSD affects almost 20 percent of veterans during any given year. The goal of this virtual research study is to improve clinical care offered to those struggling and create personalized treatments for patients with nightmares, nightmare enactment, or other violent sleep-related behaviors.
The knowledge gained from this study may help patients get more refined care. If you're a veteran struggling with sleep disturbances due to PTSD, consider joining this paid research study!
Why Participate?
Participants will be compensated up to $519 for participating in this study.
Participants will be contributing valuable information that may benefit those with PTSD in the future.
Participants will be helping to advance medical research.
Your Rights
If you decide to participate in the study and later feel that you no longer wish to be part of it, you can withdraw at any time.
Any information you provide will be kept strictly confidential, except as required by law.
Qualified health professionals will monitor your health as it relates to the study.
Who Can Participate?
Men and women aged between 18 and 65 who are diagnosed with PTSD
Must be a U.S. Military Veteran
Must be registered in the VA Electronic Medical Record
Must have experienced a potentially traumatic event, such as a situation that involved death, serious injury, sexual violence, or a life threat to yourself or others
Must own an iPhone or Android mobile phone
Must be willing to wear at-home sleep study recording devices for 6-12 nights
Must be willing to attend remote visits via video calls for approximately 5 weeks
Must be willing to complete a daily sleep diary during the study for approximately 5 weeks
Must be willing to complete a 3-hour online questionnaire and interview related to medical and mental health
Must have stable housing for the next 4 months. This means you have no risk of losing housing or plan to move
Must have a stable internet connection
More Study Details
The study team will explain the research in its entirety but some details are:
This study involves participants completing Part 1 of this study for 21 days. If eligible, you may also complete Part 2 (standard completion is two weeks).
Participants will use an activity monitor (wrist actigraph), which will measure their wrist movement during waking and sleep. This device will be worn on the wrist, like a watch, at all times for 21 days and 21 nights, except during bathing or showers.
Should participants wake up from a bad dream, they will be asked to push an event-marker button on the wrist actigraph.
About the Research Center: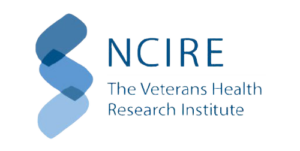 NCIRE The Veterans Health Research Institute
NCIRE – The Northern California Institute for Research and Education – has one mission and goal: Veterans' Health. They are the leading nonprofit research institute in the United States and are devoted to advancing Veterans' health research.
NCIRE is part of one of the world's most dedicated and successful Veterans care communities, pioneering new treatments and understandings of military medicine and care. Taking seriously their obligation to understand and meet the health challenges facing all generations of military Veterans. Through new technologies, novel scientific insights, and international clinical collaborations, NCIRE strives to set a new standard of health care for Veterans and military personnel.
Please note:
Due to the COVID-19 pandemic, the study will be conducted remotely, which means there will be no in-person visits, allowing you to participate in the comfort of your own home.