Research Center: Pediatric Skin Research LLC
Location: 4425 Ponce De Leon Blvd Suite 115, Coral Gables, FL 33146
Lead Researcher: Mercedes E Gonzalez, MD
IRB: This study has been reviewed and approved by the WCG Institutional Review Board
About the Study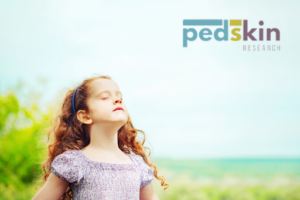 There are limited options for CSU (Chronic Spontaneous Urticaria) for children between the ages of 2 and 12. This disease can cause hives with itchiness and discomfort. With flare-ups that can keep your child from sleep and school, treatment is very much needed – but currently effective treatments aren't covered for use in Urticaria. That's why researchers are stepping in to explore alternatives, but they need your help!
This study will provide an opportunity for patients to be treated with Dupilumab, a new medication that has proven efficacy in the treatment of other conditions like atopic dermatitis, asthma, chronic rhinosinusitis with nasal polyps, etc. Researchers hope that with the use of Dupilumab, children will experience reduced symptoms associated with chronic spontaneous urticaria and will improve their quality of life. If your child has been struggling with CSU, why not consider participation in this exciting new study!
Why Participate?
Participants will receive a new potential treatment for Chronic Spontaneous Urticaria or Chronic hives (CSU) at no cost.
Participants will be compensated up to $600 for participating in this study. Compensation will only be provided to eligible participants who complete the study.
Participants may experience improvements in symptoms of hives (CSU).
Participants will be contributing valuable information that may benefit those with CSU in the future.
Participants will be helping to advance medical research.
Your Rights
If you and your child decide to participate in the study and later feel that you no longer wish to be part of it, you can withdraw at any time.
Any information that you provide will be kept strictly confidential, except as required by law.
Qualified health professionals will monitor your child's health as it relates to the study.
Who Can Participate?
Children aged between 2 and 12
Participating child must have been diagnosed with hives Chronic Spontaneous Urticaria or Chronic hives (CSU) more than 3 months ago
Participating child must be experiencing recurrent itchy hive / wheals for at least 6 weeks despite regular H1-antihistamine treatment
Participating child must weigh between 5kg and 60kg
Participating child must not have a known or suspected immunodeficiency
Participating child must not have an active tuberculosis (TB) or non-tuberculous mycobacterial infection, or a history of being incompletely treated
Participating child must not have active cancer or a history of cancer within the past 5 years
Participating child must not have a known history of systemic hypersensitivity or anaphylaxis to dupilumab
Participating child must not have participated in a dupilumab clinical study or have been treated with commercially available dupilumab
Must be able to attend 6 study visits at the research site over approximately 36 weeks
More Study Details
The study team will explain the research in its entirety but some details are:
Participants will undergo screening
Participation will involve study intervention
Participation will include laboratory testing
About the Research Center: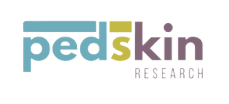 Pediatric Skin Research
Pediatric Skin Research is a place dedicated to evaluating novel treatments of skin conditions. Under the direction of Dr. Mercedes E. Gonzalez, the mission of the center is to provide excellent clinical care and promote research and education in skin diseases of infancy, childhood, and adolescence.
Please note:
Due to the COVID-19 pandemic, the researchers would like to assure the participants that ensuring their and the study staff's safety is of utmost importance.
Location