Please note: This trial has finished recruiting and is not accepting new participants.
Research Centre: TrialsWest
Location: 6 Barrington Street, Spearwood WA 6163, Australia
Lead Researcher: Professor Peter Bremner
HREC: This study has been reviewed and approved by the Bellberry Human Research Ethics Committee
About the Study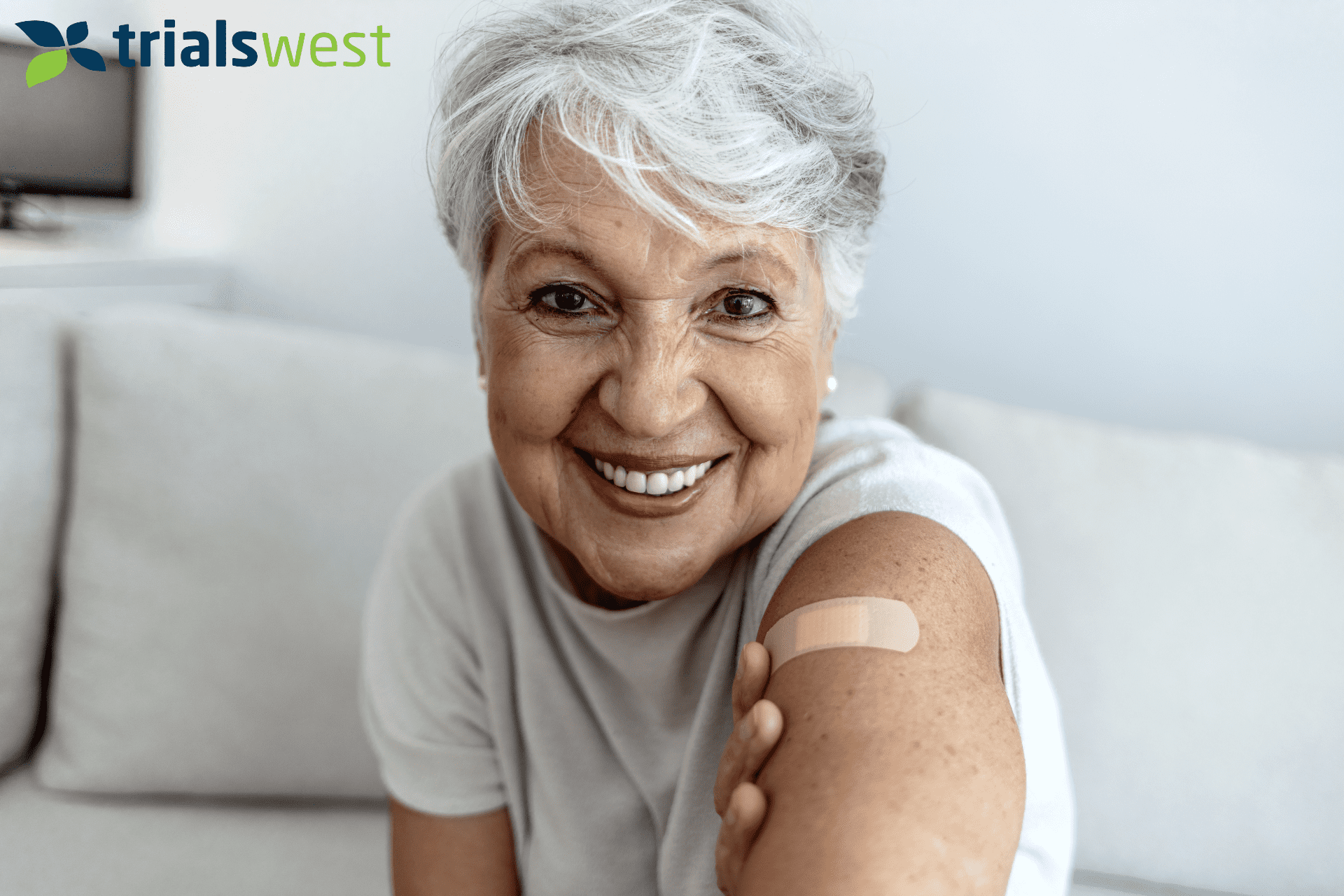 Meningococcal disease is a rare but potentially devastating bacterial infection of the blood and/or membranes that line the spinal cord and brain. Doctors treat meningococcal disease with antibiotics,  however, being vaccinated may prevent you from getting it.
A vaccine works by making your body prepared to fight off infections if you come into contact with it.
Researchers at TrialsWest are doing a study which is open to healthy volunteers. This study will test 2 different doses of an investigational vaccine  to help us learn if it is safe and also whether it helps to protect against 5 types of meningococcus bacteria – types A, B, C, W, and Y.
This study is looking for adults aged 18 to 50 years old who are generally healthy, and have not yet been vaccinated against meningococcal B and have either never been vaccinated against meningococcal A, C, W and Y, or have received the vaccine more than 4 years ago. Participants must attend 3 visits at the study site over a 2-month period, and then receive 2 follow-up phone calls up to 5 months later. Participants may be compensated a total of $630 for their time and travel.
If this seems like a research study that you're interested in, read on!
Why Participate? 
The regular health check-ups related to the study will be provided at no cost.

Participants may potentially protect themselves against meningococcal disease.

Participants may be contributing valuable information to the study that may benefit others in the future.

Participants may be reimbursed for participating in this study.

 Participants may be helping to advance medical research.
Your Rights
If you decide to participate in the study and later feel that you no longer wish to be part of it, you can withdraw at any time.

Any information that you provide will be kept strictly confidential, except as required by law.

Qualified health professionals will monitor your health as it relates to the study.
Who Can Participate?
Men and women aged 18-50 years old who are generally healthy

Must have never received a vaccine against meningococcal ACWY

OR

must have received this vaccine more

than 4 years ago

Must have never received a vaccine against meningococcal B

Must not be obese (this means having a BMI of 30 kg/m2 or over)

Must not have a known history of being allergic to any vaccines, or latex

Must be able to attend 3 study visits at the research site and receive 2 phone calls over approximately 7 months
Key Study Details 
The study team will explain the research in its entirety but some details are:
Getting vaccinated with the investigational vaccine as instructed by the study team.

Answer 2 scheduled telephone calls with the study team.

Completing electronic diary entries as instructed by the study team.
About the Research Centre:

TrialsWest
Established in 2012, TrialsWest is one of Australia's most experienced and successful clinical research centres. We partner with the world's leading pharmaceutical and biotechnology companies to help bring new medicines and vaccines to the world.  Our team of skilled professionals have more than 30 years experience conducting phase II-IV clinical trials. We consistently provide high quality health care for our trial participants and high quality data for our study sponsors.
Please note:
To protect the patients and staff from COVID-19, the researchers have implemented measures including strict hand hygiene, increased cleaning practices and social distancing. TrialsWest is located outside of a hospital so is a low-risk environment.