Research Center: University of Texas at Austin (School of Nursing)
Location: This is a nationwide virtual study.
Lead Researcher: Megan C. Thomas Hebdon
IRB: This study has been reviewed and approved by the University of Texas at Austin Institutional Review Board
About the Study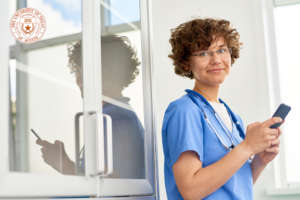 Did you know that millennial caregivers are often overlooked when it comes to research and interventions to promote their well-being? That's why the University of Texas at Austin is conducting a study to develop an evidence-based intervention that is tailored to their needs.
Their goal is to create an intervention that is accessible, useful, and effective in promoting caregiver well-being. But before they can do that, they need the help of Latinx and non-Latinx millennial caregivers. Through this study, participants will be part of an important mission to improve the lives of millennial caregivers everywhere.
Eventually, researchers hope to have an evidence-based intervention for millennial caregivers' well-being that will be accessible through a mobile Health app. But researchers need your help to get there. Sign up now and be part of something big!
Why Participate?
Participants will be given access to an app that delivers mindfulness and journaling intervention at no cost.

Participants will be given gift cards for participating in this study. 

Participants will be contributing valuable information that may benefit other caregivers in the future.

Participants will be helping to advance mental health research.
Your Rights
If you decide to participate in the study and later feel that you no longer wish to be part of it, you can withdraw at any time.

Any information that you provide will be kept strictly confidential, except as required by law.

Qualified health professionals will monitor your health as it relates to the study.
Who Can Participate?
Caregivers born between 1981 and 1996 

Must be providing support and/or care for a family, neighbor, or friend with a chronic health condition for 10 or more hours per week

Must be either Latinx or Non-Latinx

Must be able to speak, read and/or write in English or Spanish

Must have a smartphone 

Must have access to the internet or wifi for Zoom meetings

Must be able to participate in the study for approximately 12 weeks
More Study Details
The study team will explain the research in its entirety but some details are:
There are two ethnic groups being invited to this study, those that identify as Latinx and those who identify as Non-Latinx.

Participation will include a 6- or 12-week intervention. Participants will be randomized to one of two groups to receive stress, emotional regulation, and support intervention using a mobile health app. This should take no more than 30 minutes each day.

Participants will be asked to complete a daily question (about 1 minute) and surveys before the intervention starts and in weeks 2, 4, and 6 (8, 10, and 12 depending on the study arm) through a mobile app. These surveys should take no more than 20 minutes.
About the Research Center: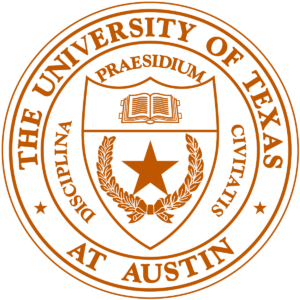 University of Texas at Austin
The University of Texas at Austin is a leading institution for research, with a strong focus on interdisciplinary collaboration and innovation. It conducts cutting-edge research in various fields, including energy, healthcare, technology, and sustainability, and has a significant impact on the global scientific community.
Please note:
Due to the COVID-19 pandemic, the study will be conducted remotely which means there will be no in-person visits, allowing you to participate in the comfort of your own home.