Research Center: Indiana University
Location: 362 W 15th St, Indianapolis, IN 46202
Lead Researcher: Dr. Susan Conroy and Dr. Steve Strakowski (Co-PI)
IRB: This study has been reviewed and approved by the Local IRB at Indiana University
About the Study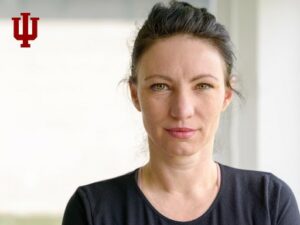 Did you know that bipolar disorder affects a whopping 45 million people worldwide and about 2.8% of US adults per year? Now, here's something really concerning: It's estimated that people with bipolar disorder could have their lives cut short by 9 to 20 years compared to those without this condition. That's why it's crucial to find a way to help them!
Dealing with depressive episodes in bipolar depression can be really tough, and the current treatment options are quite limited. That's why researchers are working hard on a new investigational product that may have the potential to transform the lives of so many people, bringing them one step closer to living healthier and happier lives.
Want to learn more about it? Join this new research study!
Why Participate?
Participants may receive a new investigational treatment for bipolar disorder at no cost.
Participants will be compensated $51 per visit and up to $357 for completing this study. Compensation will only be provided to eligible participants who complete the study. The time commitment for this study may last up to 12 weeks.
Participants may experience improvements in their mental health.
Participants will be contributing valuable information that may benefit those with bipolar disorder in the future.
Participants will be helping to advance mental health research.
Your Rights
If you decide to participate in the study and later feel that you no longer wish to be part of it, you can withdraw at any time.

Any information that you provide will be kept strictly confidential, except as required by law.

Qualified health professionals will monitor your health as it relates to the study.
Who Can Participate?
Men and women aged 18-64 years old who are diagnosed with bipolar disorder

Must be experiencing a major depressive episode that has lasted for at least 4 weeks but less than 2 years

Must not have been diagnosed with a substance use disorder (except for mild cannabis use disorder) within the past 6 months

Must be able to attend 7 study visits at the research site and 2 phone assessments over approximately 12 weeks
More Study Details
The study team will explain the research in its entirety but some details are:
Participants will be asked to complete questionnaires both at clinic visits and at home. They will be asked to use a smartphone application to answer questions about how they are feeling. They will be asked to bring their smartphone with them to each visit, so the study doctor can review their answers. 

Participants will be randomly assigned to one of two treatment groups that will enable them to take either the study medication or a placebo. They will be asked to take the medication once daily at the same time each day, 30 minutes after the start of breakfast with a glass of water. There will also be a smartphone application that will help them properly take their medication, and they will be required to use the application to video each dose of medication they take while they are enrolled in the study.

Participants will be asked to provide blood and urine samples. They will also be asked to provide an optional sample to identify genetic factors associated with bipolar disease that may affect how well the treatment works.
About the Research Center: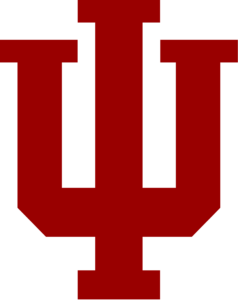 Indiana University
Indiana University's leadership in health is vital to the well-being of the state. With clinical schools across the state, top faculty, and a record $245.7 million in annual funding from the National Institutes of Health, IU is changing the face of health. UI is a force for transforming lives, and its world-renowned professional schools, high-quality degree programs, and help research move the fields of health and medicine forward.
Please note:
Due to the COVID-19 pandemic, the researchers would like to assure the participants that ensuring their and the study staff's safety is of utmost importance.
Study Location