Research Centre: Nutrition Research Australia
Location: This trial will be conducted remotely
Lead Researcher: Dr Flavia Fayet-Moore, PhD
HREC: This study has been reviewed and approved by the Bellberry Human Research Ethics Committee
About the Study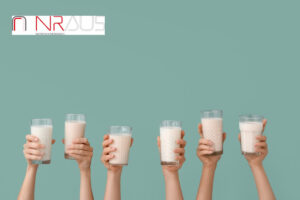 Looking for a way to improve your gut and immune function, as well as your skin's health? Nutrition Research Australia is conducting a trial to help answer some important questions about how the type of cow's milk we drink can affect our overall health.
Researchers know that what we eat can impact various systems of the body, including our brain, immune system, gut, and skin health. That's why they're comparing two different types of cow's milk, each with a different kind of protein, in this upcoming study. By participating in this trial, you'll be helping researchers determine which type of cow's milk protein is better for your overall gut and immune function, as well as your brain and skin health. 
Join this exciting research and be part of something that could potentially benefit your health and well-being. Register now to participate in this study!
Please note that parental consent is required if you are below the age of 18.
Why Participate?
Participants will be contributing valuable information that may benefit overall product design and dietary recommendations for Australians in the future.

Participants will be reimbursed for the milk purchased for this study and compensated for their time

Participants will be helping to advance dietary research.
Your Rights
If you decide to participate in the study and later feel that you no longer wish to be part of it, you can withdraw at any time.

Any information that you provide will be kept strictly confidential, except as required by law.

Qualified health professionals will monitor your health as it relates to the study.
Who Can Participate?
Individuals aged 16 to 65 years. Individuals under the age of 18 will be asked to provide consent from a parent or legal guardian.

Must be regularly consuming cow's milk 5 or more times per week

Must be able and willing to maintain their current diet, including medications and supplements, during this study.

Must not have been hospitalised or have taken antibiotics in the past 4 weeks.

Must not have started, stopped, or changed their oral contraception in the last 3 months or plan to in the next month.

Must not be currently participating in another clinical trial

Must be able and willing to participate in the study for 28 days
More Study Details
The study team will explain the research in its entirety but some details are:
Participants will be required to drink at least 250ml of the specified commercial milk each day during the study. 

This milk can be purchased from any Coles or Woolworths supermarket, and participants will be reimbursed for this cost.

Participants will be asked to complete questionnaires before, during and after the 28-day intervention.

Total time commitment for the surveys is 2 hours over the whole study,

1 hour of biological sample collection over the whole study,

plus the consumption of at least 250 ml milk per day. 

One faecal sample and saliva sample before and after the 28-day intervention may be collected.

Participants who have provided electronic consent to participate in this study will be required to:

Watch a short instruction video that explains the study protocol and how to complete the data collection

Attend a 15 min meeting with researchers via Zoom to confirm understanding and ask any questions

Purchase their own milk from their local Coles or Woolworths supermarket (costs will be reimbursed)

Participants may find the Participant Information and Consent Form

here
About the Research Centre

Nutrition Research Australia
Our difference is the quality of our work – we are widely known for conducting research with scientific excellence, delivering high-quality results to our clients, and communicating it in an innovative way. Founded in 2009, there is still nobody else like us in Australia. Our team is highly skilled and respected in the nutrition community. We are published authors who understand industry needs and have close relationships with key health & wellness opinion leaders throughout Australia.
Please note:
Due to the COVID-19 pandemic, the study will be conducted remotely which means there will be no in-person visits, allowing you to participate in the comfort of your own home.