Research Center: Fralin Biomedical Research Institute at VTC
Location: 4 Riverside Circle, Roanoke, VA 24016, United States
Lead Researcher: Dr. Ulrich Kirk
IRB: This study has been reviewed and approved by the Virginia Tech Institutional Review Board
About the Study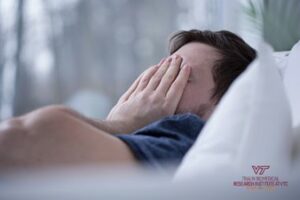 Sleep troubles keeping you up at night? You're not alone! According to the CDC, sleep disturbances affect a staggering 70 million Americans. It's not just a personal issue; it's become a significant public health concern. That being said, the need for a safe and effective solution is more critical than ever. That's where the Headspace Sleep Program steps in.
Researchers from the Fralin Biomedical Research Institute at VTC are dedicated to making a meaningful impact on your life by addressing sleep disturbances and enhancing your sleep hygiene. They're investigating an app-based intervention that provides a low-risk alternative to medication-based treatments. This intervention combines cognitive behavioral therapy (CBT) and mindfulness techniques, offering a solution without the potential troublesome side effects associated with medications. The goal is clear: to help you achieve better sleep and overall well-being.
Interested? See if you qualify for this research study!
Why Participate?
Participants will be compensated up to $250 for participating in this study. Compensation will only be provided to eligible participants who complete the study.
Participants may experience improvements in their sleep quality.
Participants will be contributing valuable information that may benefit those who struggle with sleep disturbances in the future.
Participants will be helping to advance medical research.
Your Rights
If you decide to participate in the study and later feel that you no longer wish to be part of it, you can withdraw at any time.
Any information that you provide will be kept strictly confidential, except as required by law.
Qualified health professionals will monitor your health as it relates to the study.
Who Can Participate?
Men and women aged 18 and above who are struggling with sleep disturbances
Must be able to speak, read, and write in English
Must own a smartphone that can support downloaded applications
Must not have completed a CBTi program within the past 6 months
Must be able to attend 1-2 study visits at the research site over approximately 8 weeks
More Study Details
The study team will explain the research in its entirety but some details are:
Participants will be asked to complete behavioral questionnaires and maintain a sleep diary. They may be asked to wear an actigraphy watch that collects information about sleep patterns for the duration of the study (1-8 weeks). Participants will be asked to download a commercially available application onto their smartphone device. They will be asked to complete daily tasks on the app.
Participants will be asked to complete the following surveys:

Insomnia Severity Index (ISI)
The Pittsburgh Sleep Quality Index (PSQI)
Perceived Stress Scale (PSS-10)
Patient Health Questionnaire-8 (PHQ 8)
General Anxiety Disorder-7 (GAD-7)
Mindful Attention Awareness Scale (MAAS)
About the Research Center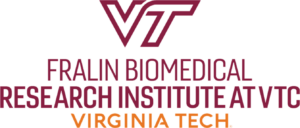 Fralin Biomedical Research Institute at VTC
The Fralin Biomedical Research Institute at VTC is one of the nation's fastest-growing academic biomedical research enterprises and a destination for world-class researchers. The institute's Virginia Tech scientists focus on diseases that are the leading causes of death and suffering in the United States, including brain disorders, heart disease, and cancer. Since its founding in 2010, the research institute has experienced unprecedented growth: doubling its enterprise and lab facilities in Roanoke while also investing in brand-new laboratories on the Children's National Research & Innovation Campus in Washington, D.C.
Please note:
Due to the COVID-19 pandemic, the researchers would like to assure the participants that ensuring their and the study staff's safety is of utmost importance.
Study Location