About the Study
Please note: This trial has finished recruiting and is not accepting new participants.
Research Center: Florida State University in partnership with the Naval Medical Center Portsmouth (NMCP)
Location: This is a nationwide virtual study
Lead Researchers: Dr. Thomas E. Joiner; Dr. Peter M. Gutierrez
IRB Committee: This study has been reviewed and approved by the Florida State University Institutional Review Board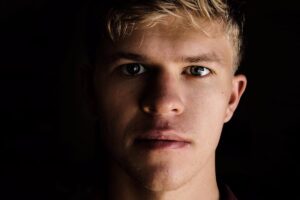 Behavioral health refers to the emotions, behaviors and their interactions to a person's mental well-being, their ability to function in everyday life and their concept of self. Behavioral health should be given importance and efforts should be placed to help promote access to health services concerning behavioral health. 
Researchers are interested to know the effects of a new potential computer-based task on seeking help for behavioral health care treatment among Active-Duty Military Service members. 
Interested participants must be a current Active Duty U.S. Military Service member. Participants must be willing to comply with the necessary study requirements needed in this virtual research study. Compensation will be available for eligible participants.
Why Participate? 
You may help researchers in further understanding behavioral health.

You may contribute valuable information that may benefit others in the future.

You will be compensated up to $120 in Gift Certificates for participating in this study.

You will be helping to advance behavioral health research.
Your Rights
If you decide to participate in the study and later feel that you no longer wish to be part of it, you may withdraw at any time.

Your records relating to this study and any other information received will be kept strictly confidential, except as required by law.

Qualified health professionals will monitor your health as it relates to the study.
Who Can Participate?
Current Active Duty U.S. Military Service members aged 18 years old and up. 
Participants must be experiencing a lack of motivation and/or sadness, excessive worry or anxiety, high alcohol consumption, and/or have had or currently have thoughts about suicide.
Participants must have internet access via a computer, tablet, and/or mobile phone.

Participants must be within the continental United States during the study period.  

Participants must commit to 6 online study sessions for approximately 11 weeks (about 2 months).

Participants will be asked to complete a series of online tasks and surveys at 6 different time points. 

The total time spent on this study will be about 4 hours.
Please be assured that any information provided to this study will be held with the utmost confidentiality and will only be used for the purpose of this research study.
About the Research Centers

Florida State University
Florida State University (Florida State or FSU) is a public research university in Tallahassee, Florida. It is a senior member of the State University System of Florida. Founded in 1851, it is located on the oldest continuous site of higher education in the state of Florida.

Naval Medical Center Portsmouth (NMCP)
Naval Medical Center Portsmouth is the Navy's first and oldest continuously operating hospital. Their staff of 4,300 personnel is  dedicated to keeping more than 420,000 active duty members, family members, and retirees in Hampton Roads healthy.