About the Study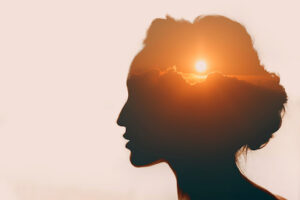 Have you been diagnosed with Depression? Experiencing cognitive symptoms (any issues with your memory, concentration, or decision-making)? Dealing with any mental health disorder is extremely difficult, and with approximately 1 in every 16 Australians currently experiencing some form of depression, the need for effective treatments is growing. Unfortunately, currently available treatments are not always effective.
Researchers and Actinogen Medical are currently exploring a new potential treatment, Xanamem®, for those with depressive symptoms who are also experiencing cognitive symptoms. Cognitive symptoms include but are not limited to difficulties with memory, concentration,  and decision-making. If you have been diagnosed with depression and would like to contribute to the development of a potential new treatment, then consider joining this research study!
Why Participate?
You will receive a new potential treatment for

depression-induced cognitive problems

at no cost

You will test a potential new treatment to assess if there are any improvements in cognitive and depressive symptoms 

You will be contributing valuable information that may benefit future sufferers of depression with cognitive symptoms

You will be helping to advance medical research.
Your Rights
If you decide to participate in the study and later feel that you no longer wish to be part of it, you can withdraw at any time

Any information that you provide will be kept strictly confidential, except as required by law

Qualified health professionals will monitor your health as it relates to the study
Participation criteria
Men and women aged 18-70 

Must be diagnosed with Major Depressive Disorder (MDD)

Must be experiencing problems or challenges to their cognition, such as but not limited to having difficulty with memory, attention, and thinking 

Must have a BMI between 17.5 and 38kg/m²

Must be taking a stable dose of antidepressants

that is approved for the treatment of depression

 

Must not have been diagnosed with any kind of dementia

Must not be taking any of the following antidepressants: Tricyclic antidepressant, Monoamine oxidase inhibitor, or Vortioxetine

Must not have a history of drug or alcohol abuse in the last 2 years

Must not currently use cannabis/marijuana or tetrahydrocannabinol-containing medications

Must not have a history of receiving electroconvulsive therapy or transcranial magnetic stimulation

Must be able to physically attend up to seven study visits to a research centre over approximately 14 weeks. Study medication will be taken for six weeks.
More Study Details
The study team will explain the research in its entirety but please be aware that participation will:
Involve blood draws

Involve physical examinations, vital signs, and an ECG (An electrocardiogram (ECG or EKG) records the electrical signal from the heart to check for different heart conditions).

Involve taking either the study treatment or a placebo. A placebo looks like the study treatment but does not contain the active components. One capsule must be taken orally each day, in the morning

Include psychiatric interviews 

Include cognitive assessments that will evaluate your memory, concentration, and decision-making

abilities

Involve the completion of questionnaires.
This research study is taking place in several locations. To check if there is a research site near you, please see below.

Research Site: Paratus – Central Coast NSW
Location: Suite A8 Kanwal Medical Complex, 654 Pacific Highway, Kanwal NSW 2259
Lead Researcher: Dr. Dominic Douglas
Research Site: Paratus – Canberra, ACT
Location: Ground Floor, Corner Allawoona Street & Ginninderra Drive, Bruce ACT 2617
Lead Researcher: Dr. Amber Leah
Research Site: Paratus-Western Sydney, NSW
Location: Level 2, Suite 201, 114-116 Main Street, Blacktown NSW 2148
Lead Researcher: Dr. Rahul Mohan
Research Site: Paratus – Brisbane
Location: Albion Central, 6 Crosby Road, Albion QLD 4010
Lead Researcher: Dr. Sheetal Bull
---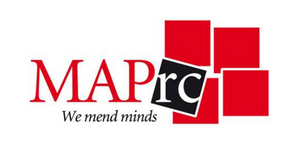 Research Site: Monash Alfred Psychiatry Research Centre
Location: Level 4, 607 St Kilda Rd, Melbourne 3004
Lead Researcher: Dr. Leo Chen
Research centre focusing on improvement of existing treatments for depression, schizophrenia, complex trauma disorder, PMDD and other conditions. Our key areas of focus are currently hormones, cognition, TMS.
---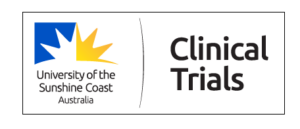 Research Site: USC Clinical Trials
Location: Level 1, 9 Ochre Way, Sippy Downs QLD 4556
Lead Researcher: Dr. Robert Scott
Established in 2014, USC Clinical Trials is delivering ethical, expert research across a range of therapeutic areas. Working with a network of qualified medical practitioners in public, private and independent practices, we aim to create a hub of clinical research capabilities across the Sunshine Coast, and increase the therapeutic options available to clinicians and their patients.
---
Research Site: NeuroCentrix- Melbourne, VIC
Location: 
Lead Researcher: 
---

Research Site: CMAX Fusion Model SA
Location: 64A Fullarton Rd, Norwood, SA
Lead Researcher: Dr. Joanna Skommer
---
Research Site: Genesis Research Services
Location: 220 Denison Street Broadmeadow, NSW
Lead Researcher: Dr. Marc Russo
Genesis Research Services bring a range of clinical trial opportunities to our community, including world-first studies for pain management and healthy volunteer studies. We provide pharmaceutical, biotechnology and clinical research organisations with a dedicated team of professionals and a purpose-built facility designed around the needs and requirements for conducting clinical trials.
Locations