About the Study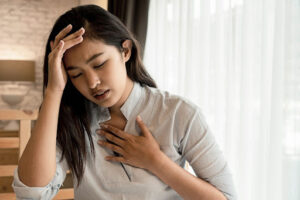 Do you have asthma? New Zealand has a high prevalence of asthma, with one in every seven children, and one in every eight adults reporting currently taking asthma medication. Asthma is currently managed by controlling symptoms and preventing further complications. However, not all current treatment and management options work for everyone. The information from this study may lead to better asthma treatment and management options.
Researchers are doing a study that may lessen asthma attacks, and further complications. This research study seeks to understand the effectiveness of potential asthma medication in improving and managing symptoms. This research study is taking place in several locations in New Zealand.
If you're interested in advancing asthma research, consider joining this study!
Why Participate?
Participants may receive a new potential treatment for asthma at no cost.
Participants will be contributing valuable information that may benefit those with asthma in the future.
Participants will be helping to advance asthma treatment research.
Your Rights
If you decide to participate in the study and later feel that you no longer wish to be part of it, you can withdraw at any time.
Any information that you provide will be kept strictly confidential, except as required by law.
Qualified health professionals will monitor your health as it relates to the study.
Who Can Participate?
Men and women aged 16-80 years old who have been diagnosed with asthma for at least a year

Must be regularly using a stable dose of an inhaler for asthma (e.g.

Seretide, Breo, or Symbicort

)

Must not be using a nebuliser for receiving asthma medications regularly

Must not have had a life-threatening asthmatic episode

Must not be taking any of the following medications in the last 3 months:

Xolair (Omalizumab), Nucala (mepolizumab) or Fasenra (benralizumab)

Must be able to attend 15 study visits at the research site over approximately one year
More Study Details
The research staff will explain the research in its entirety but some details are:
Taking the study treatment by inhaling it through your mouth.

The study treatment may be able to help adults and adolescents with asthma who still do not experience relief with their current inhaled asthma treatments (e.g., Seretide, Symbicort, Breo).
This research study is taking place in several locations. To see if there is a research site near you, please see below.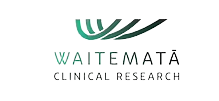 Research Site 1: Waitemata Clinical Research
Location: 29 Birkenhead Ave, Birkenhead, Auckland, 0626, New Zealand
Lead Researcher: Dr. Susan Smith
With more than 30 years combined experience our team of dedicated research professionals are committed to providing a friendly & collaborative environment to conduct clinical trials, with participant safety as our first priority.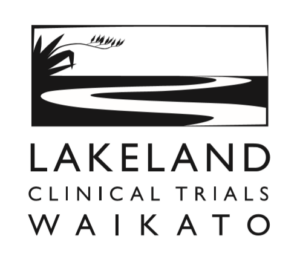 Research Site 2: Lakeland Clinical Trials – Waikato
Location: 6 Avalon Drive, Nawton, Hamilton 3200
Lead Researcher: Dr. Tiwini Hemi
Lakeland Clinical Trials first started in 2019. We have been able to become the 2nd highest recruiter in the PCRN network and we look forward to them becoming a major contributor to the success of the entire LCT Group.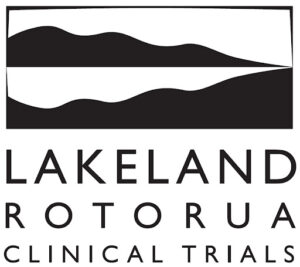 Research Site 3: Lakeland Clinical Trials Rotorua
Location: 1289 Haupapa St, Rotorua 3010
Lead Researcher: Dr. Mike Williams
Lakeland Clinical Trials Rotorua was established in 2010. It is a private research facility highly effective at recruiting patients from a small local population of only 73000 people yet out performs most larger sites in major cities both locally and overseas.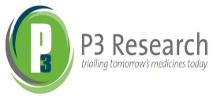 Research Site 4: P3 Research Ltd – Wellington
Location:Level 1/121 Adelaide Road, Mount Cook, Wellington 6021
New Zealand
Lead Researcher: Dr. Dean Quinn
P3's Wellington unit is located in Mount Cook, within close proximity of the Wellington public hospital. The unit has 7 patient beds, together with amenities for extended in-patient volunteer visits. The facility is ideal for both Phase 2 and Phase 3 studies and is suitable for extended and overnight patient assessments.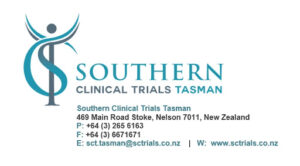 Research Site 5: Southern Clinical Trials Tasman
Location: 469 Main Road Stoke, Nelson
Lead Researcher: Dr. Claire Thurlow
Southern Clinical Trials Tasman serves the community across the top of the South Island, New Zealand.
This study has been reviewed and approved by the Health and Disability Ethics Committee
Locations