Research Center: University of California San Diego
Location: 9452 Medical Center Dr., La Jolla, CA, United States
Lead Researchers: Dr. Atul Malhotra and Dr. Christopher Schmickl
IRB: This study has been reviewed and approved by the UCSD Institutional Review Board
About the Study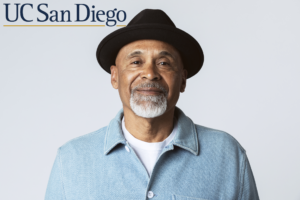 What causes sleep apnea? Obstructive sleep apnea (OSA) is a common problem with many underlying mechanisms and consequences. A deeper understanding of why people have sleep apnea is essential in determining the underlying causes of sleep apnea manifestations (e.g., sleepiness, high blood pressure) and one's response to different therapeutic approaches.
Researchers are conducting various studies on sleep and its effects on diseases like COPD, HIV, and Alzheimer's. The data from these studies will help them understand sleep apnea's effects on diseases and different forms of treatment. These studies may also provide valuable insight into how to treat and diagnose sleep apnea.
This study explores various elements of individuals' sleep patterns and behaviors. Whether you have been diagnosed with OSA or sleep apnea or not, consider joining this study and help researchers expand their understanding of the consequences of sleep and the significant impact it has on health.
Why Participate?
Participants will be contributing valuable information that may benefit those with sleep apnea in the future.
Participants will be helping to advance medical research on the underlying causes of sleep apnea.
Participants will be compensated up to $790 for participating in this study. Compensation will only be provided to eligible participants who complete the study.
Your Rights
If you decide to participate in the study and later feel that you no longer wish to be part of it, you can withdraw at any time.
Any information you provide will be kept strictly confidential, except as required by law.
Who Can Participate?
Black or African American men and women aged 40-85
Must reside within 30 miles from the University of California San Diego
Must be able to attend 3-7 study visits at the research site over approximately 8 weeks, with some visits including overnight stays
More Study Details
The study team will explain the research in its entirety, but depending on which study you are most eligible for, you will be asked to do some the items listed below:
Participants will be asked to complete questionnaires to help evaluate their sleep, pain, and quality of life.
Participants may be asked to provide blood samples.
Participants may be asked to complete overnight sleep studies where the researchers will determine if they are eligible for further parts of study.
Participants may be asked to complete a 3-month trial of PAP therapy or nightly supplemental oxygen.
Researchers for one study will determine how sleep apnea changes when given a therapeutic dose of the sleep aid eszopiclone (the generic version of Lunesta) and supplemental oxygen on different nights.
Another study will have participants be randomly assigned to receive an early or regular start of PAP therapy to treat their sleep apnea.
About the Research Center:

University of California San Diego
The University of California San Diego is one of the world's leading public research universities, located in La Jolla, California.
Please note:
Due to the COVID-19 pandemic, the researchers would like to assure the participants that ensuring their and the study staff's safety is of utmost importance.
Location