About the ADORED: Allergic Disease Onset Prevention Study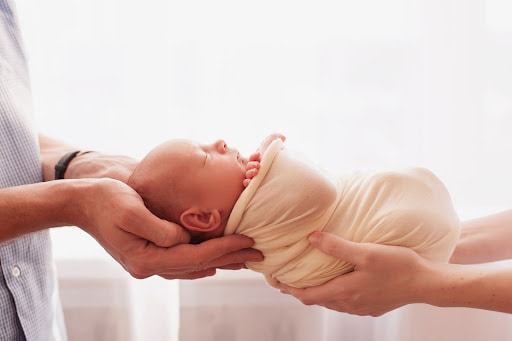 What if a baby is more prone to getting allergies because of poor gut immunity? The kind of bacteria in the human gut during infancy may affect the development of allergic disease later in life. Allergic diseases like atopic dermatitis (allergic eczema), food allergy, asthma and allergic rhinitis (hay fever) can significantly affect your child's life. Currently, there are no approved treatments to prevent allergic diseases from happening.
An infant allergy development prevention research study is being done across multiple research sites in the United States and Australia. This study involves testing an investigational product to strengthen gut immunity and in turn, prevent allergic disease development. Researchers aim to understand if this investigational product could prevent the onset of allergic disease among newborns with a family history of having an allergic disease.
Improving the understanding between gut immunity and allergic diseases could pave the way for better approaches to reduce eczema, food allergy, asthma, and other allergic diseases. If there were a way to prevent your child from getting allergies, would you take it? Read on to learn more.
Why Participate?
You and your child will be contributing valuable information that may benefit other children in the future.
Your child may receive an investigational product that is the first of its kind at no cost.
The investigational product may help prevent the development of allergic disease which may enhance your child's wellbeing.
Parents will be compensated for their time and reasonable travel expenses.
You and your child will be helping to advance baby allergy prevention research.
Your Rights
If you decide to participate in the study and later feel that you or your baby no longer wish to be part of it, you can withdraw at any time with no negative effect on your access to healthcare for your baby.
Any information that you provide will be kept strictly confidential, except as required by law.
Qualified health professionals will monitor your baby's health as it relates to the study.
Who Can Participate?
Pregnant mothers who are at least 18 years old or mothers who have just given birth within the last 7 days:

For mothers who have just given birth, their baby's birth weight must be:

For Australia: > 2.5kg to <4.5 kg
For USA: > 5.5lbs to < 9.9lbs

For mothers who have given birth, their baby must have been born at or after 35 weeks of gestation

The biological mother of the child, biological father of the child or biological sibling of the child (if applicable) must have a history of asthma, eczema, a food allergy or allergic rhinitis
The primary caregiver of the child and the child must be able to commit to this research study for over approximately 2 years
Key Study Details
The study team will explain the research study in its entirety but some details are:
There will be some sites that will offer for select study visits to be completed at home (Home Healthcare visits).
Siolta Therapeutics is sponsoring this research study. Siolta Therapeutics is testing an investigational product that may prevent atopic dermatitis (eczema), food allergy, asthma, and allergic rhinitis (hay fever). This potential treatment is an oral capsule containing powder that will be mixed with a small amount of breastmilk, formula, or milk product to be given to the child.
This product is investigational, which means that it is not yet approved for use outside of research studies like this one.
This research study is taking place in several locations. To see if there is a research site near you, please see below.


Research Site: Northwell Health, Division of Allergy and Immunology
Location: Great Neck, NY 11021
Lead Researcher: Punita Ponda, MD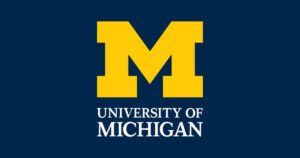 Research Site: University of Michigan
Location: 500 S State St, Ann Arbor, MI 48109, United States
Lead Researcher: Georgiana M. Sanders, M.D., M.S.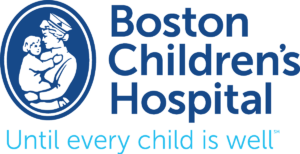 Research Site: Boston Children's Hospital
Location: 300 Longwood Avenue, Boston, MA 02115
Lead Researcher: Dr. Rima A. Rachid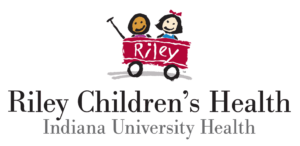 Research Site: Riley Hospital for Children at IU Health
Location: 705 Riley Hospital Dr, Indianapolis, IN 46202, United States
Lead Researcher: Girish V. Vitalpur, MD

Research Site: Cincinnati Children's Hospital
Location: 3333 Burnet Ave, Cincinnati, OH 45229, United States
Lead Researcher: Amal H. Assa'ad, MD


Research Site: UCLA Division of Allergy and Immunology Department of Pediatrics
Location: 1245 16th St Suite 303, Santa Monica, CA 90404, United States
Lead Researcher: Maria I. Garcia-Lloret, MD

Research Site: The University of Chicago Comer Children's Hospital
Location: 5841 S. Maryland Ave, Chicago, IL
Lead Researcher: Steve Handoyo, MD, MPH
Study Locations