About the Study
Research Centre: School of Physiotherapy, University of Otago
Location: 325 Great King Street, North Dunedin, Dunedin 9016, New Zealand
Lead Researcher: Associate Professor Gisela Sole
Ethics Committee: This study has been reviewed and approved by the University of Otago Human Ethics Committee (Health)
An ACL (anterior cruciate ligament) injury (rupture) is a tear of the tissues that connect the thigh bone to the shinbone. This condition most likely happens to people who do sports that involve sudden stops or shifts in direction. A person with an ACL injury may have an increased chance of getting osteoarthritis, experiencing re-injury and long-term symptoms. 
Researchers from the University of Otago are looking into a new potential approach to ACL rupture rehabilitation. First, this research study seeks to find out how people with a ruptured anterior cruciate ligament (ACL) of the knee move. The researchers of this study will compare their leg movement patterns to a group of uninjured people. They will also compare the injured leg to their opposite, uninjured leg. Second, this research study explores whether placing foot inserts into the shoes changes the movement patterns. These potential inserts will be wedged either in the outer or inner side of the foot. The results of this research study may help researchers determine if changing footwear might be helpful for people with ACL injuries/ruptures. 
Why Participate? 
Participants will get a thigh muscle strength assessment. The results of this assessment will be provided immediately upon completing the study visit.

Participants may find that the results of this assessment helpful in their rehabilitation.

Participants may be contributing valuable information that may help others with ACL injuries in the future.

Participants will be helping to advance injury-related rehabilitation research.

Participants will be reimbursed, in part, for any study-related travel in the form of a grocery food voucher. Compensation will only be provided to eligible participants upon completion of the study visit.

Those who come from Southland or Central Otago, they would be offered a $100 food voucher. Those coming from within the wider Dunedin city area would be offered a $30 food voucher. 
Your Rights
If you decide to participate in the study and later feel that you no longer wish to be part of it, you can withdraw at any time.

Any information that you provide will be kept strictly confidential, except as required by law.

Qualified health professionals will monitor your health as it relates to the study.
Who Can Participate?
Men and women aged 16 to 40 years old with an ACL rupture/injury.

The ACL rupture must have happened between 6 months to 3 years ago.

Must not have had surgery or plan to have surgery to treat the ACL rupture.
Must be able to able to attend 1 study visit at the research site

This study visit will take around 2 ½ hours to complete

If the interested participant is 16 or 17 years old, it is recommended that a parent, guardian, caregiver or a person of their choice would be with them to attend the study visits
Study Details 
Participants are welcome to bring a support person to the study visit with them.

Participation involves taking height, weight and foot posture measurements.

Participants will be asked to perform 3 tasks:

Hopping forwards as far as the participant can on one leg

Stepping down from a 30-cm box and hopping forwards

Stepping down a step, turning the other leg across the weight-bearing leg, and continuing walking in a diagonal direction  
About the Research Center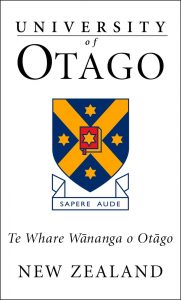 School of Physiotherapy at Otago
Physiotherapists are health professionals essential to the rehabilitation and maintenance of optimal physical ability and healthy lifestyles. The School of Physiotherapy at the University of Otago has a long-standing international reputation as a leader in education, research, and clinical practice. They focus on the assessment, treatment, and prevention of health conditions, and on the promotion of health for all, across the lifespan. Their work helps empower those with health conditions to be more active in our communities.
Please note:
Due to the current situation with the COVID-19 pandemic, the researchers would like to assure the participants that ensuring the safety of the participants as well as the study staff is of utmost importance.
Study Location