Are You on a Methadone Maintenance Treatment?
Research Center: Yale University and the VA Connecticut Healthcare System
Location: 950 Campbell Avenue, Building 36, West Haven, CT 06516; West Haven VA Hospital, Building 36, Opioid Treatment Program
Lead Researchers: Joao De Aquino, MD; Mehmet Sofuoglu, MD, PhD
IRB Committee: This study has been reviewed and approved by the Yale University Human Investigation Committee (HIC) and the VA Connecticut Healthcare System IHuman Subjects Sub-committee (HSS). 
About the Study

In 2019, nearly 50,000 people in the United States died from opioid-involved overdoses. The existing treatments for opioid use disorder (OUD) focus on preventing craving and withdrawal symptoms but do not fully address the risk for relapse.
Thus, researchers believe that there is a growing need to develop new treatment options for OUD.  This research study explores the short-term effects of dronabinol, a synthetic form of delta-9-tetrahydrocannabinol (THC), the main ingredient of cannabis, among persons with OUD who are receiving treatment with methadone. 
Why Participate? 
Participants may contribute to generating valuable information that may benefit others with OUD in the future.

Participants will be compensated up to $325 for participating in this study. An additional $20 will be compensated for any additional study visits requested. 

Participants will have the option of being compensated either at the end of each study visit or upon completion of the study.

Participants will be helping to advance substance use treatment research.
Your Rights
If you decide to participate in the study and later feel that you no longer wish to be part of it, you can withdraw at any time.

Any information that you provide will be kept strictly confidential, except as required by law.

Qualified health professionals will monitor your health as it relates to the study.
Who Can Participate?
Adults aged 18-70 years old who are diagnosed with opioid use disorder.

Must be currently receiving methadone or buprenorphine maintenance treatment.

Must have used cannabis at least once in the past, but currently does not use cannabis on a daily basis.

Able to attend 4 study visits at the research site over approximately 3 weeks. This includes 1 screening visit and 3 test visits. Each test visit will be separated by at least 72 hours.
Key Study Details 
This is not a treatment study. Although participants may experience temporary effects of the study medication, this is not to be expected to have long-term effects, as they will only receive a single dose on each test day.

Participation will last about 6 hours per day for 3 test visits. 

During the test visits, participants will be asked to take medication containing a different dose, in a capsule form, each day. The study team can further elaborate on this.  

Participants will be asked to complete questionnaires and computer testing. 
About the Research Center: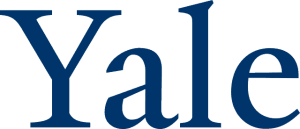 Yale University
Since its founding in 1701, Yale has been dedicated to expanding and sharing knowledge, inspiring innovation, and preserving cultural and scientific information for future generations. Yale's reach is both local and international. It partners with its hometown of New Haven, Connecticut, to strengthen the city's community and economy. And it engages with people and institutions across the globe in the quest to promote cultural understanding, improve the human condition, delve more deeply into the secrets of the universe, and train the next generation of world leaders.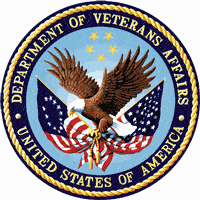 VA Connecticut Healthcare System
VA Connecticut encompasses an inpatient facility and Ambulatory Care Center in West Haven; an Ambulatory Care Center in Newington, and six primary care Community-Based Outpatient Clinics. The West Haven Annex and the Errera Community Care Center provide a continuum of psychosocial, medical, and educational services that range from acute to long-term rehabilitation and include job training. Services provided include crisis intervention, housing, case management, education/skills training, recreation/creative arts therapy, and vocational rehabilitation.
Please note:
Due to the  COVID-19 pandemic, the research team would like to reassure the participants that ensuring the safety of the participants as well as the study staff is of utmost importance.