Diagnosed With COPD? Join This Potential Treatment Research Study
Research Center: Innovative Clinical Research, LLC
Location: 380 Empire Road, Suite 101, Lafayette, CO 80026
Lead Researcher: Thomas Minor, MD
IRB Committee: This study has been reviewed and approved by the Copernicus Group Institutional Review Board (CGIRB)
About the Study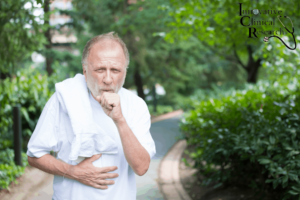 Chronic Obstructive Pulmonary Disorder (COPD) is one of the most common lung conditions worldwide. The World Health Organization estimates 65 million people have moderate to severe COPD worldwide. While there is no cure for COPD, symptoms can typically be improved and controlled.
This research study is being conducted by respiratory doctors to determine if the study medication can reduce the rate of moderate to severe acute exacerbations of COPD, over a maximum of one year of treatment. This investigational treatment, called Dupilumab, is an injectable medication inserted under the skin as opposed to the most commonly used COPD medications which are inhalers. Researchers will also evaluate if the study medication helps to improve the way patients feel, their level of activity, and breathe, which may potentially reduce the need for rescue or reliever medications.  
Why Participate? 
Millions of people enroll in clinical research studies every year.

Participants will receive all study-related medical care at no cost. 

Participants will be seen by a doctor who will closely watch their COPD. 

Participants will be compensated for their participation in this study.

Participants will be helping to advance medical, specifically COPD treatment, research.
Your Rights
If you decide to participate in the study and later feel that you no longer wish to be part of it, you can withdraw at any time.

Any information that you provide will be kept strictly confidential, except as required by law.

Qualified health professionals will monitor your health as it relates to the study.
Who Can Participate?
Men and women aged 40 to 80 years old who have been diagnosed with Chronic Obstructive Pulmonary Disorder (COPD)

Must have experienced two moderate or one severe COPD exacerbations in the last year. This means that there was a worsening in COPD severity that was treated with antibiotics and/or steroids. To be considered severe, the patient must have been hospitalized. This can be tough to determine if a patient had Covid, and their COPD worsened, increased COPD meds etc., but no antibiotic or steroid treatment was given, that would still be an exacerbation (i.e., experiencing more complications).

Must be a current or former smoker

Must be able to attend 11 study visits at the research site as well as 8 telephone contact sessions for over approximately 16 months
Key Study Details 
This research study may involve but is not limited to:
Taking the study treatment through an injection every 2 weeks within a set time period. The study team can further elaborate on this.

Answering phone appointments with the study team.

Filling out e-diary entries. 
About the Research Center: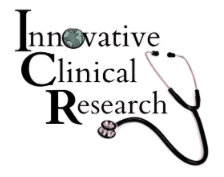 Innovative Clinical Research
The Medical Director at Innovative Clinical Research  (ICR) is a Board Certified Pulmonologist with over 15 years experience conducting research studies.  The site staff comprises a qualified and experienced team of clinical research professionals who understand the intricacies of conducting clinical trials.
Please note:
Due to the current situation with the COVID-19 pandemic, the researchers would like to assure the participants that ensuring the safety of the participants as well as the study staff is of utmost importance.