Researchers Seek Adults Diagnosed With Non-Alcoholic Steatohepatitis (NASH)
Please note: This trial has finished recruiting and is not accepting new participants.
Research Center: National Research Institute
Locations:
Santa Ana: 2621 South Bristol Street, Suite 303 Santa Ana, CA 92704
Los Angeles: 2010 Wilshire Blvd Suite 302 Los Angeles, CA 90057
Huntington Park: 6011 Pacific Blvd, Suite 116 Huntington Park, CA 90255
Panorama City: 14418 Chase Street, Suite 200 Panorama City, CA 91402
Lead Researcher: Juan P. Frias, M.D.
IRB Committee: This study has been reviewed and approved by the Advarra Institutional Review Board
Background

Non-alcoholic steatohepatitis (NASH) is a type of liver disease wherein there is excessive liver fat and inflammation. NASH can lead to liver damage and deterioration. According to the World Journal of Gastroenterology, about 80 to 100 million people are affected by liver disease in the United States. Among those 80 to 100 people, nearly 25% progress to NASH. Researchers are seeking better treatment options for patients with this condition to help better prevent total liver decomposition. 
This research study seeks to assess the effectiveness of a new potential treatment for non-alcoholic steatohepatitis (NASH). The potential treatment will be taken orally through a capsule.
Interested participants must be between 18 to 75 years old who are diagnosed with NASH. Participants must be willing to comply with the necessary study requirements. Compensation is available for eligible participants.
Why Participate? 
Participants may experience improvements to their condition.

Participants will receive a free evaluation for their non-alcoholic steatohepatitis (NASH). They will receive physical exams, laboratory tests, and diagnostic procedures at no cost.

Participants may contribute valuable information that may benefit others in the future.

Participants will be compensated for their time and travel.

Participants will be helping to advance liver health research.
Your Rights
If you decide to participate in the study and later feel that you no longer wish to be part of it, you may withdraw at any time.

Your records relating to this study and any other information received will be kept strictly confidential, except as required by law.

Qualified health professionals will monitor your health as it relates to the study.
Who Can Participate?
Adults aged 18 to 75 years old who are diagnosed with non-alcoholic steatohepatitis (NASH).

Participants must not have a history of alcohol abuse or daily heavy alcohol consumption. 

Participants must be able to attend 10 study visits at any of the above research sites mentioned for over approximately 62 weeks. Participants must be willing to have their blood and urine collected.
About the Research Center: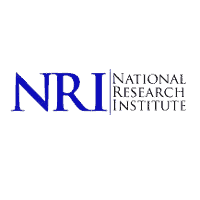 National Research Institute
The National Research Institute's mission is to provide access to innovative therapies and bring hope to the community through clinical research. Their multidisciplinary and multicultural organization ensures the utmost commitment to patient care, safety and well-being. Located in Los Angeles, Huntington Park, Panorama City and Santa Ana, National Research Institute has conducted clinical trials for over 30 years. Their patients have benefited from participating in the advancement of life-saving medicines, many of which are now commercially available.
Please note:
Due to the current situation with the COVID-19 pandemic, the researchers would like to assure the participants that ensuring the safety of the participants as well as the study staff is of utmost importance.